20 Best Things to do in Japan in November | Attractions | Activities | Tours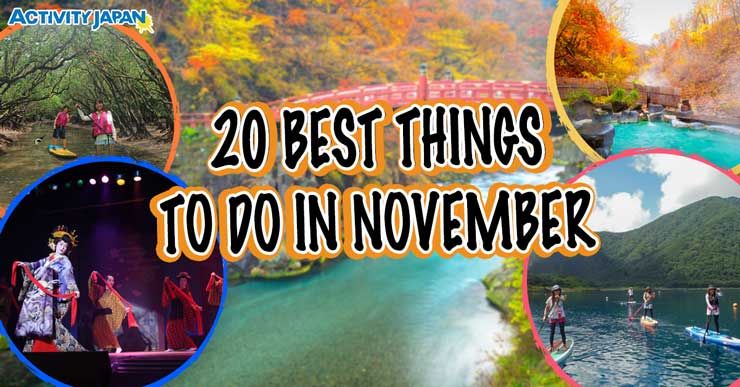 The penultimate month of the year is filled with many good things to do in Japan in November. During this time, the country is taken over by autumn foliage, ensuring picturesque cycling tours and incredible canoeing and kayaking in Amami Oshima and other islands. The skies remain clear, filled by brisk air, and making for amazing paragliding adventures in Kyoto.
The weather grows chilly with the prospective of winter, but that only builds up the setting for many other great things to do in Japan in November, such as spending the day at Kyoto Arashiyama onsen and others. Pottery and Japanese cooking classes are sure to keep you warm as well!
From night snorkeling to segway adventures, we explore all the best things to do in Japan in November!
1. Explore Japan's Cycling Trails this Fall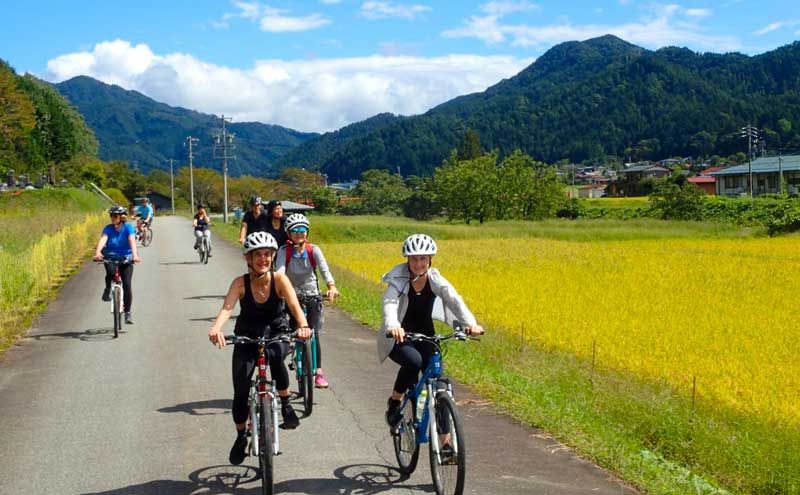 The autumn season is a great time to go cycling. It is a great way to explore the countryside, get some exercise, and enjoy the fresh air and colorful autumn foliage. We have selected some of our favorite cycling tours in Japan for you: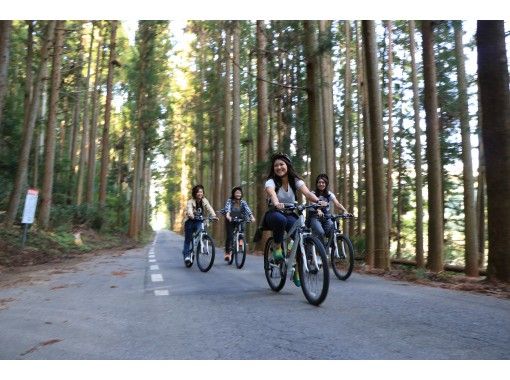 Enjoy Nature and Culture in a 3-Hours Guided Cycling Tour with Hot Spring Experience around Nagara River, Gifu
Gujo-shi, Gifu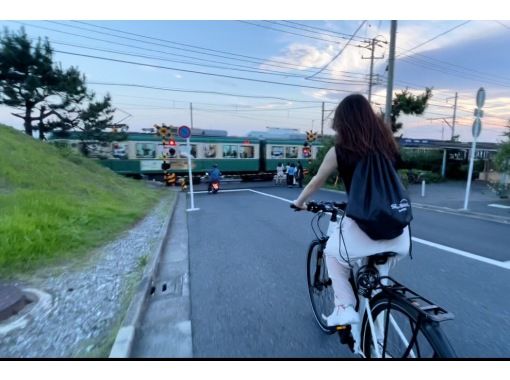 Cycle the Ancient City of Kamakura by E-Bike While Enjoying the Refreshing Sea Breeze
Fujisawa City, Kanagawa Prefecture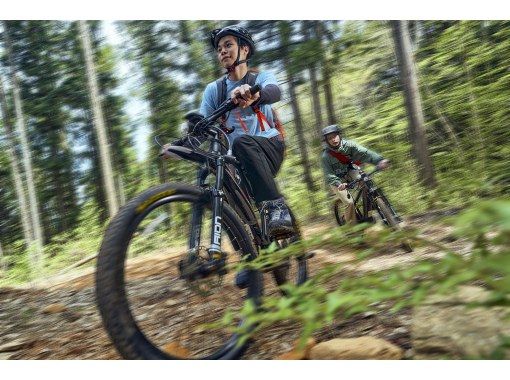 Feel the wind in your hair as you climb the highest peak in Hiroshima City on an electric mountain bike, taking in a spectacular view of Seto Inland Sea!
Saeki Ward, Hiroshima
2. Autumn leaves viewing wearing a Kimono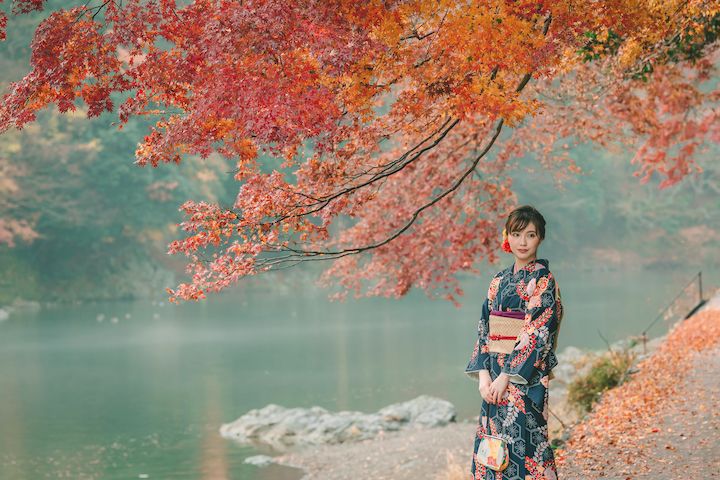 Kyoto is one of the most beautiful cities in Japan, and one of the most popular places to visit in autumn. It's a great time to dress up in a kimono, take a stroll around the city and enjoy the beautiful autumn leaves.
Here are some tips on how to do it right:
1. Make sure you're wearing a kimono that fits you well
2. Don't wear high heels!
3. Choose a kimono with pretty colors and patterns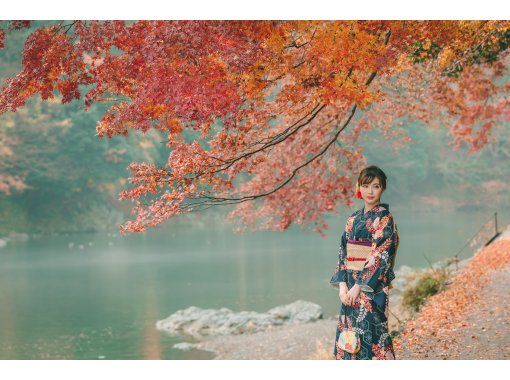 Spend One-Day Sightseeing and Autumn Leaves Viewing in Kyoto Dressed Up in a Traditional Kimono!
Shimogyo Ward, Kyoto
3. Hidden hot-spring retreats in Japan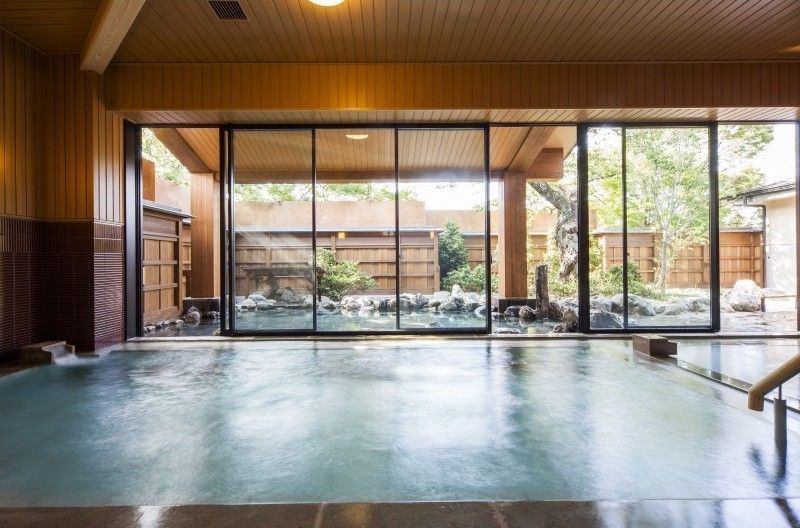 November can be a little cold in Japan, but that's perfect for spending the day in the therapeutic waters of a traditional hot spring bath. These onsens promise delightful baths and sceneries!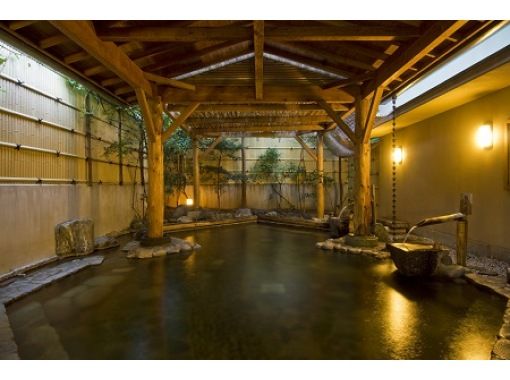 Reduce your stress, detoxify and boost your immune while taking a dip into this cleansing hot spring in Isawa Onsen!
Fuefuki City, Yamanashi Prefecture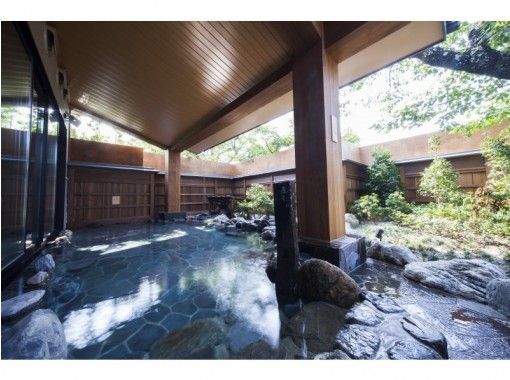 Escape the Fall Chills and Relax Your Mind and Body at Kyoto Arashiyama Onsen!
Arashiyama, Kyoto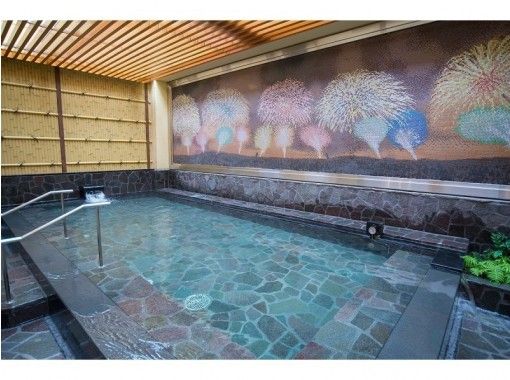 Thermae-Yu offers the ultimate relaxation! With 6 different baths, sauna and an open air bath, you'll be pampered with a wide array of options.
Shinjuku, Kyoto
4. Gifted hands: Harness the power of creative pottery in Kyoto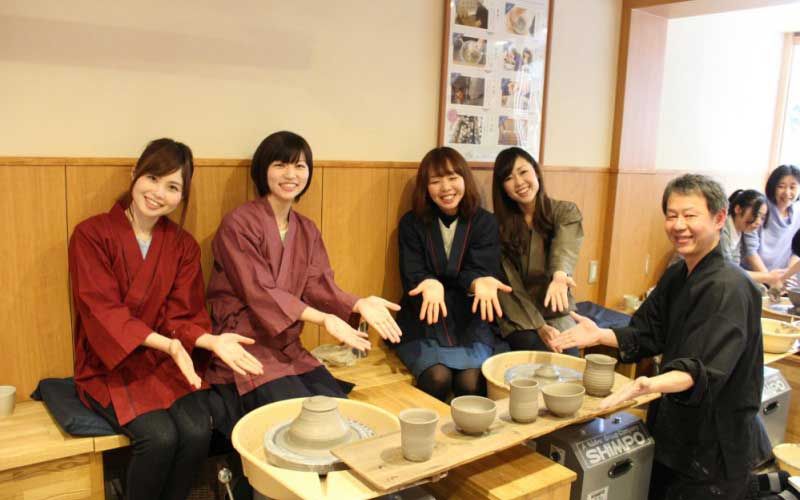 If you desire to learn something new and fun before the year's end, be sure to sign up for a Kyoto pottery course. Fill your kitchen cabinets with impressive vessel designs!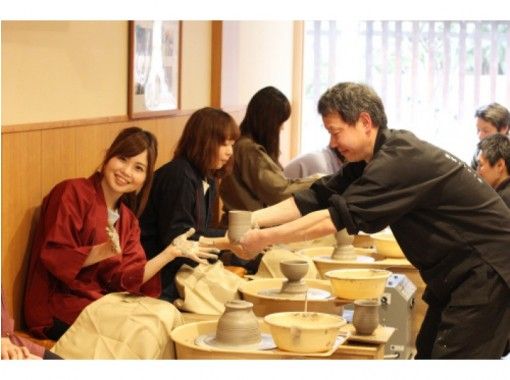 Beginner-Friendly Pottery Course in Kyoto: Make Your Own Unique Ceramic Pieces
Higashiyama ward, Kyoto
5. Amazing Show Restaurants in Japan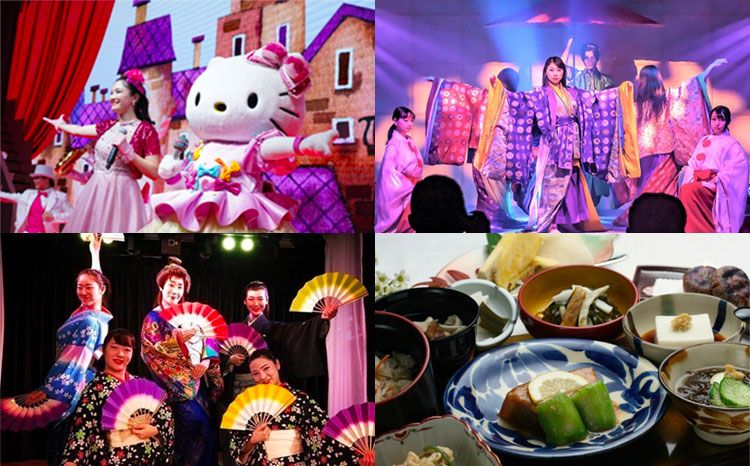 Have a great time savoring a lovely meal at dinner theaters in Japan, viewing its oldest theaters, or enjoying a cup of coffee with a dance show catered for a family-fun day!
6. Realize your Ninja and Samurai dreams in Tokyo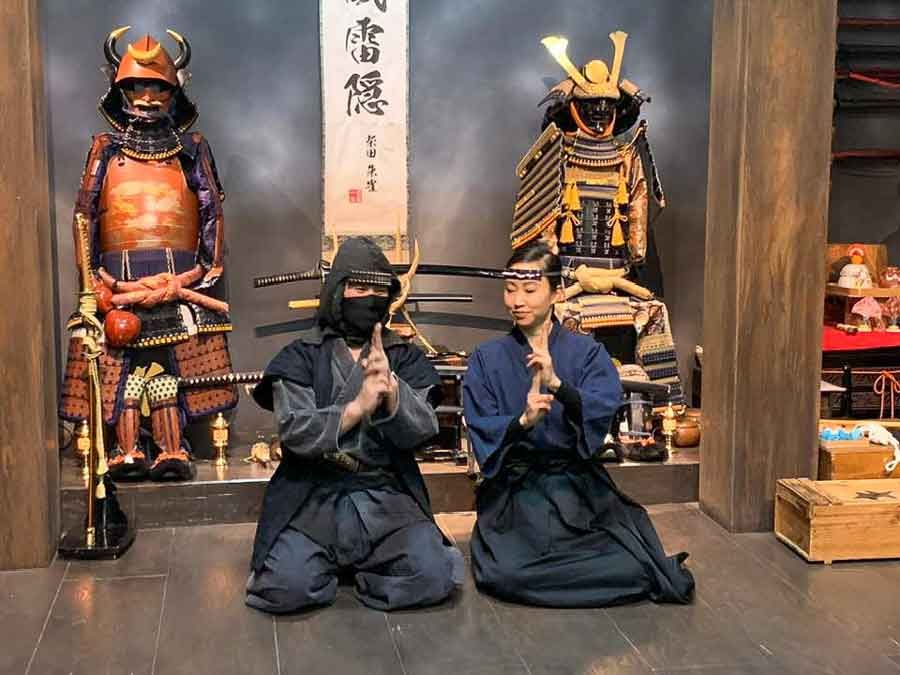 If you're fascinated by Japanese martial arts, this Tokyo crash course allows you to learn the ways of the Ninja, including throwing stars, and blowguns. It also teaches Samurai customs, entailing wearing armor, swordsmanship, and more!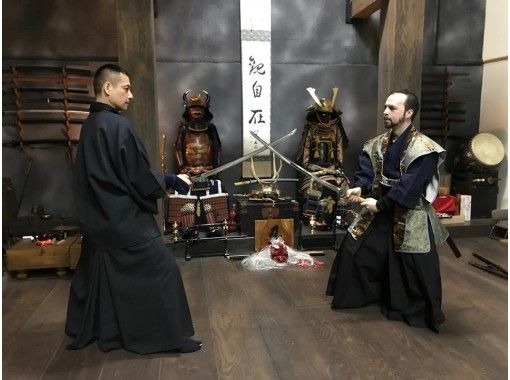 Wear a Ninja Outfit or a Samurai Attire and Learn the Skills and Techniques in a Martial Arts Training Course in Tokyo
Minato City, Tokyo
7. TeamLab Planets TOKYO (Toyosu)
Visit teamLab Plants Tokyo for a unique exhibition you won't find anywhere else in the world. It consists of 4 vast exhibition spaces with 7 distinct artworks. Get your tickets and immerse yourself in a totally ooh-wow experience like no other!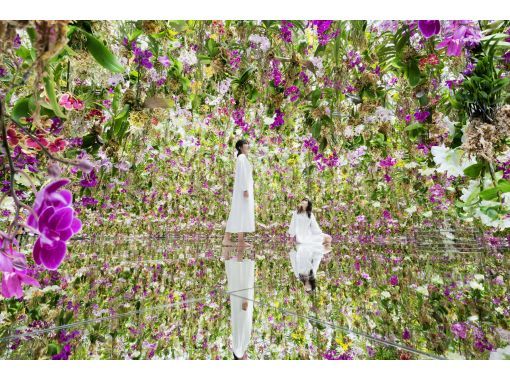 Sake and Sushi Pairing in the Foodie Heaven Shiogama (Walking Tour with an English Speaking Local Guide Included)
Shiogama, Miyagi
8. A bus tour of Okinawa's most famous highlights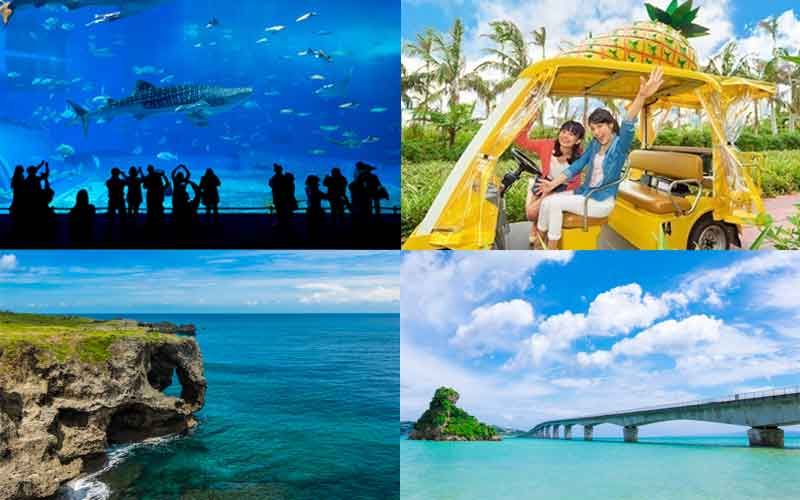 Watch gigantic whale sharks at Okinawa Churaumi aquarium, then spend time in the beauties of Kouri Island and Cape Manzamo, before winding up a blissful day with a ride across Nago pineapple park!
9. Yamanashi's beauty summed up by a Lake Motosu SUP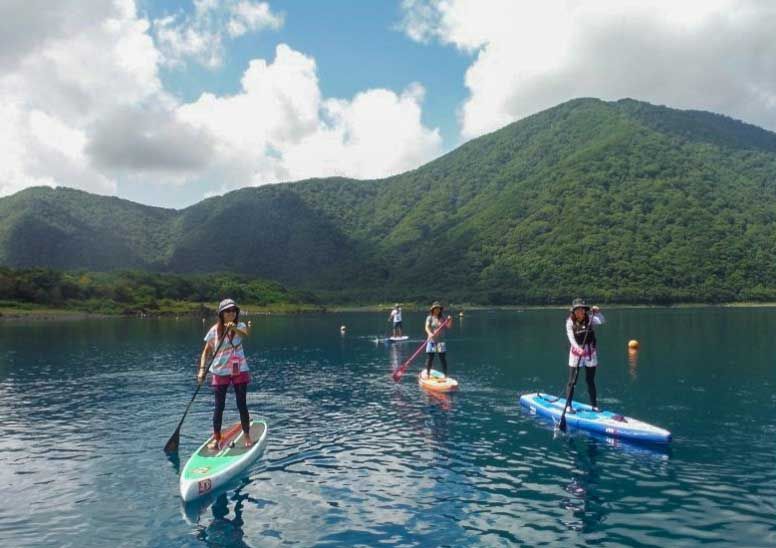 So beautiful that it features on the 1000-yen bill, Lake Motosu is the pride of Yamanashi and the five Fuji lakes. It offers fairytale SUP tours in the foreground of stunning ranges!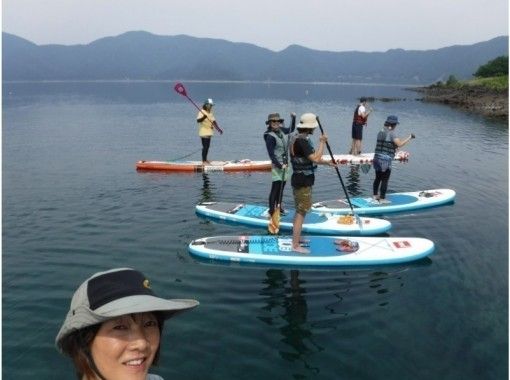 Go for a Walk on the Water: Standup Paddle-boarding Experience at Lake Motosu in Yamanashi
Fujikawaguchiko, Yamanashi
10. A segway tour is always fun, right?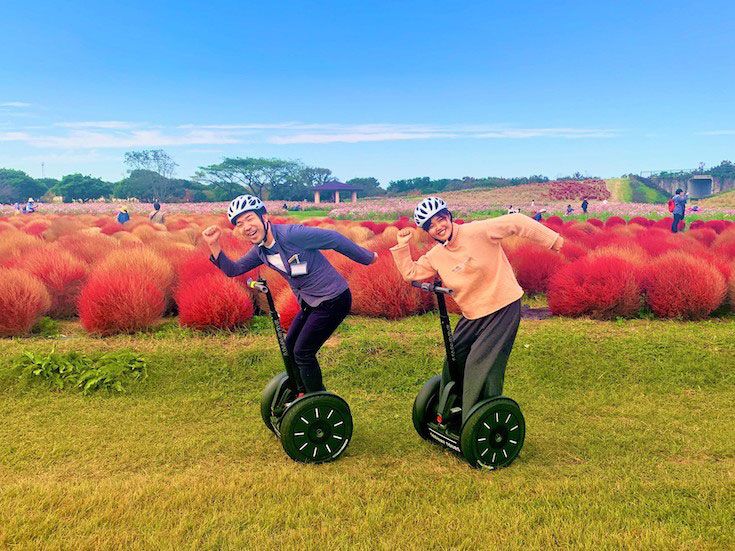 Come with your friends to Uminonakamichi Seaside Park and see the palette of fall colors this season on our unique Segway tours, one of Japan's Top Experiences!
Uminonakamichi Seaside Park Segway Tour with Refreshing Sea Breeze! Recommended for an Amazing Autumn Adventure
Fukuoka City, Fukuoka Prefecture
11. A romantic canoeing tour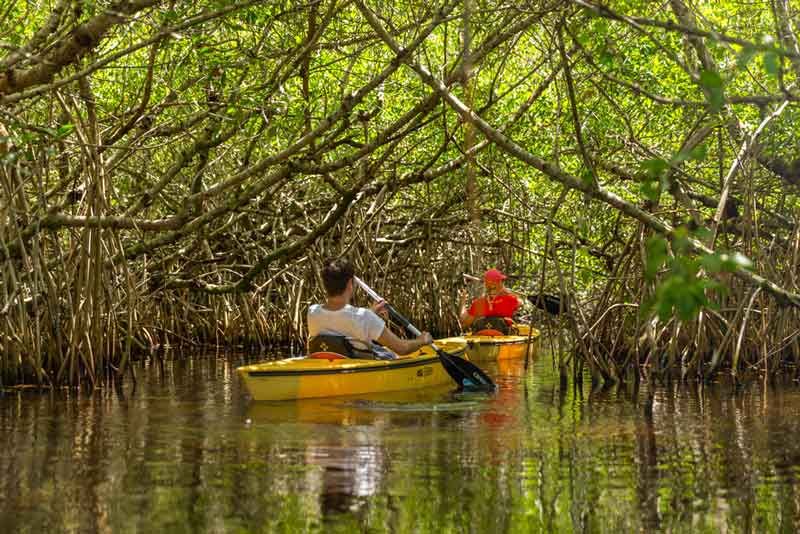 Paddle between a gorgeous natural tunnel of mangroves and find peace in the clutches of untamed Mother Nature in Japan!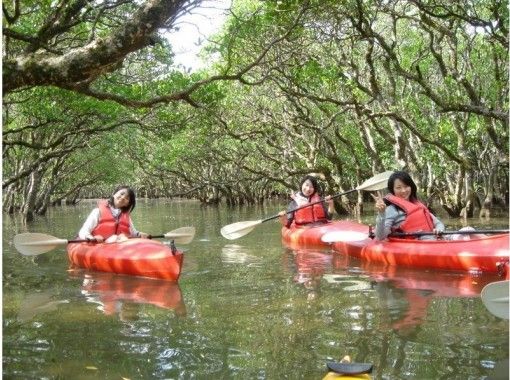 Enjoy a Leisurely Mangrove Canoeing Tour in the Magnificent Nature of Amami Oshima
Amami Oshima, Kagoshima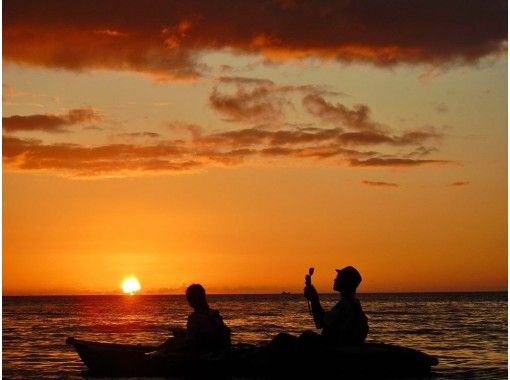 Watch the Beautiful Sunset on the Glittering Surface of the Water with This Mangrove Kayaking Tour in Okinawa
Nakagami District, Okinawa
12. SUP adventure in perfect Amami Oshima green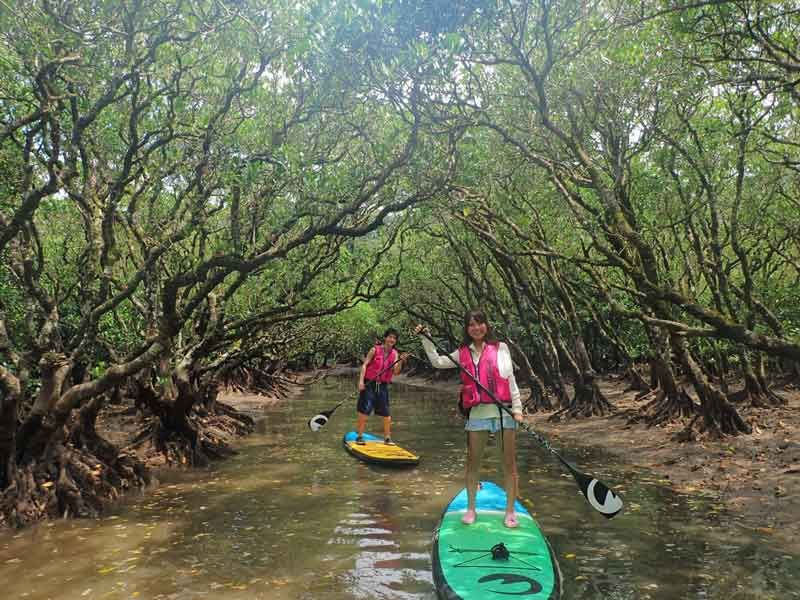 On Amami Oshima island, high-rises are replaced by beautiful mangroves that lean out over the water like umbrellas shielding explorers from the sun as they savor SUP tours. Rides couldn't be more magical!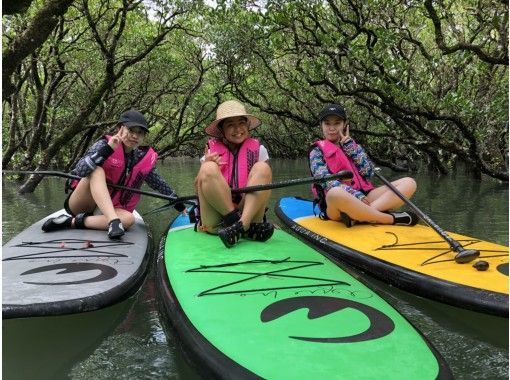 Explore Amami Oshima's Beautiful Mangroves on a Standup Paddle Board
Amami Oshima, Kagoshima
13. Kayaking through the charming Yakushima island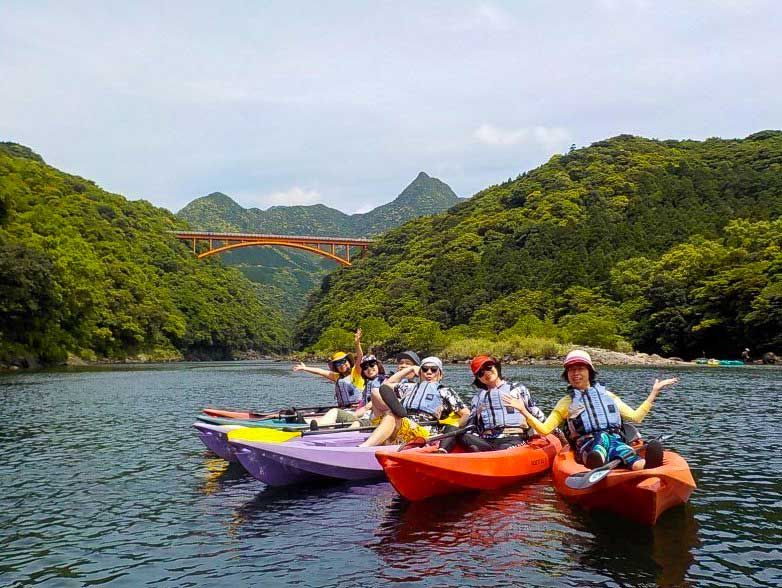 Yakushima island is renowned for its impressive collection of cedar forests and the scenic stretch of seascape that hugs its periphery, making for some of the best kayaking in the country!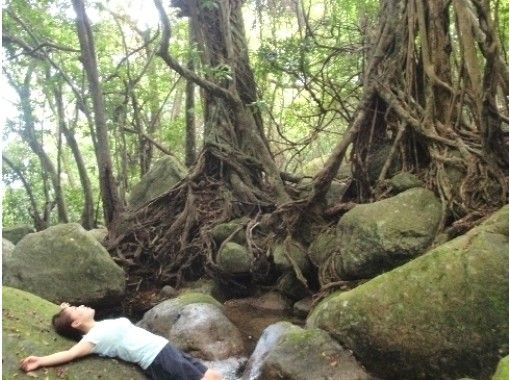 Kayak & Trek in the Deep Green Forest, and Clear Waters of Yakushima (One-Day Course)
Yakushima, Kagoshima
14. An Okinawa night out of snorkeling and stargazing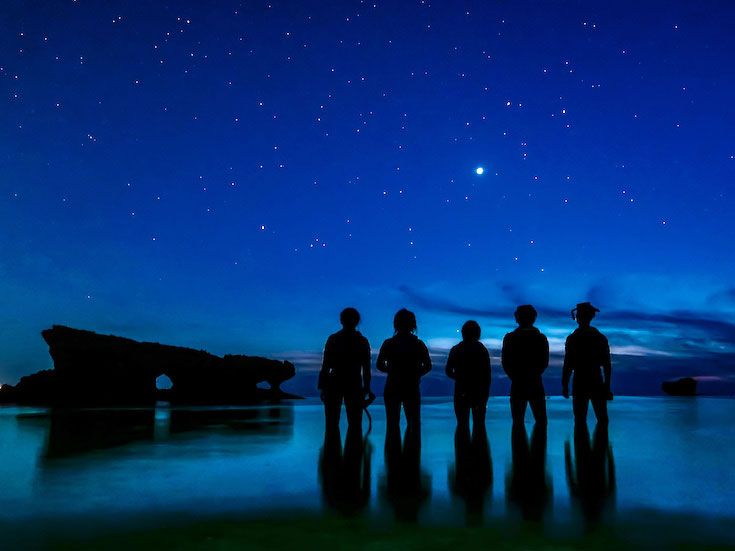 For an exciting after-hours adventure, take up an Okinawa night snorkeling tour served with the dessert of a beautiful starry night sky. Explore the mysterious cave and see the glowing luminous insects!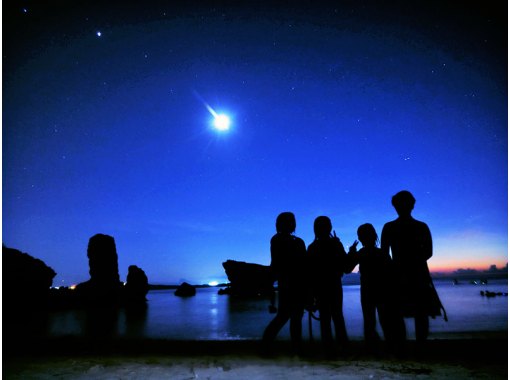 Okinawa Night Snorkeling Tour: Watch the Shining Starry Sky and Explore the Blue Caves of Onna at Night
Onna, Okinawa
15. Savor traditional Japanese cuisine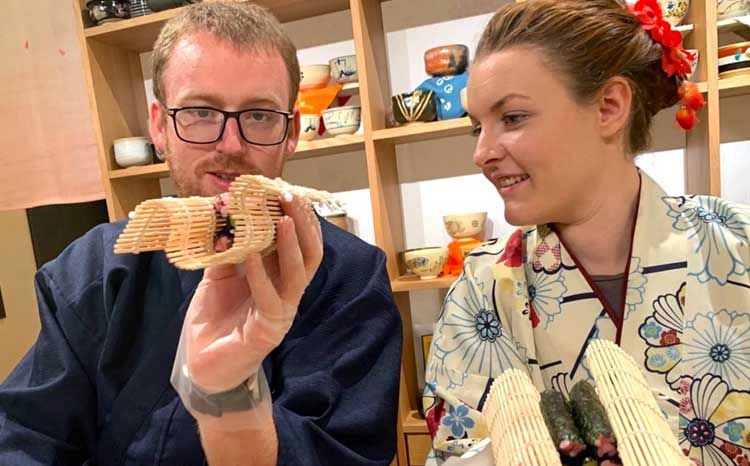 Cooking classes are a fun way to learn about Japanese cuisine, culture and history. Whether you want to learn how to make sushi, or try a new dish like Gohei Mochi (rice cake) or tempura, these courses are led by professional local chefs who will teach you how to make a variety of traditional dishes that are sure to make your mouth water.
16. Soar like a bird in Kyoto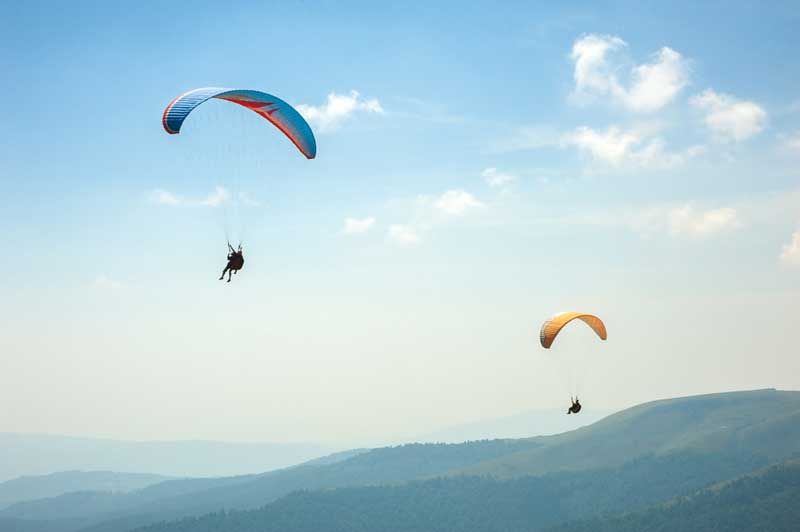 Climb into the heart of the action with this list of paragliding activities in Japan. Try it for yourself and cross paragliding from your bucket list.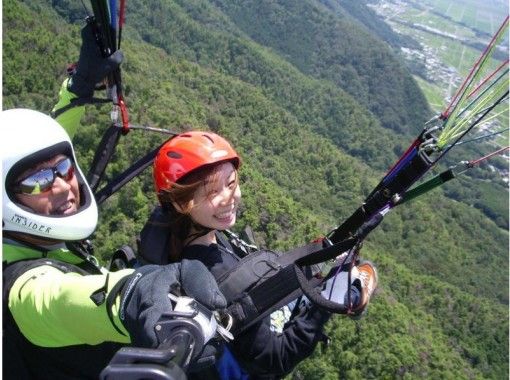 Tandem Flight Paragliding Course in Kyoto (Beginner-Friendly Course)
Kameoka-shi, Kyoto
17. A double treat of water sports and bbq in Nago, Okinawa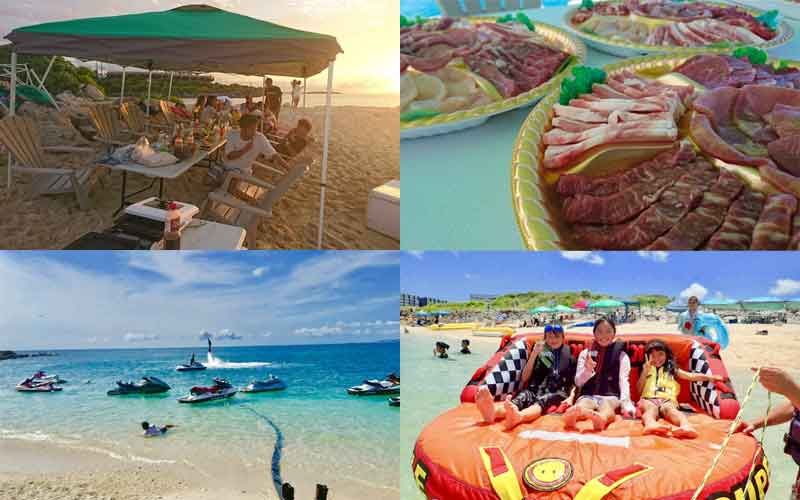 November still has excellent weather for some fun out on the beach. Enjoy all sorts of water sports in the endless blue playground, and when hunger bites, have your fill with beach barbecues of shrimp, beef, and more!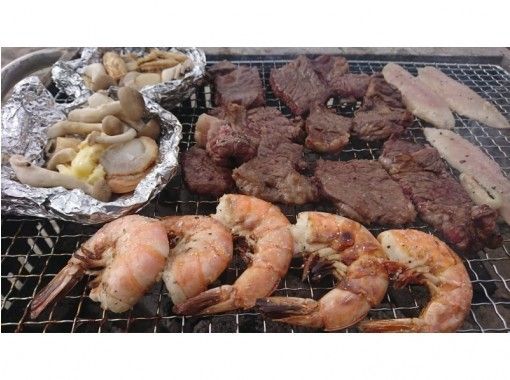 Have Fun on the Beach with Various Water Sports and Delicious Bbq with Your Friends and Family in Nago, Okinawa
Nago, Okinawa
18. Color and customize your own kawaii mugs in Tokyo!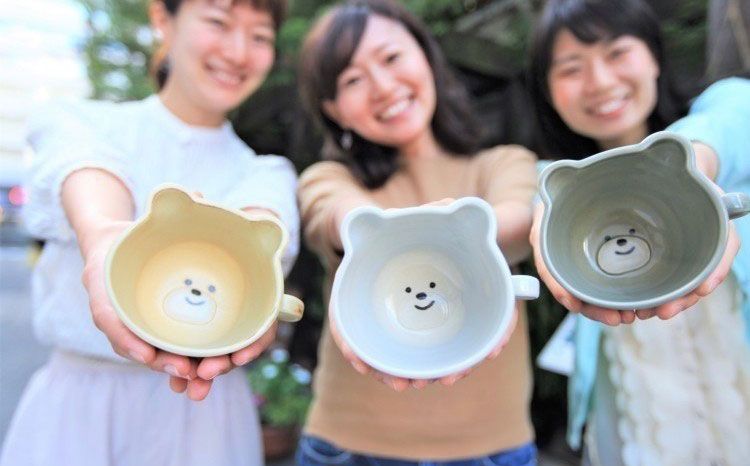 Enjoy your morning coffee or tea in a cute yet original mug you have painted yourself! Choose to color either a bear-shaped mug known as the "Taimon-kun Cup" or the "Merumon-chan Cup" - a cat-shaped cup!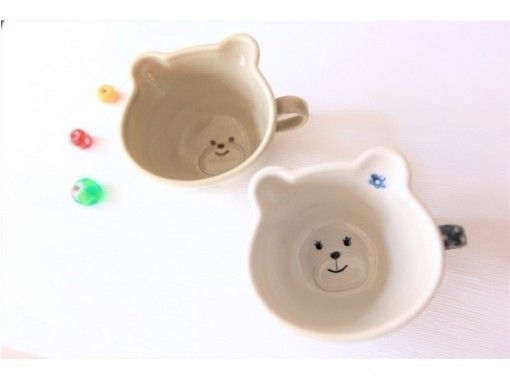 Cute Cat or Bear Mugs Pottery Painting
Ginza, Chuo City, Tokyo
19. Miyagi SUP: Matsushima is your oyster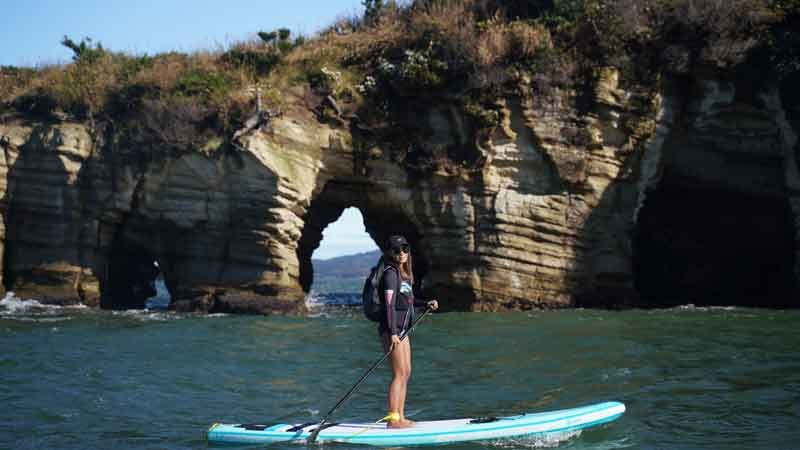 Bearing incredible views of Matsushima, this Miyagi SUP adventure is all about fun on a sea as transparent as the air above it. Paddlers get to see the beautiful sea bed and horizons of greenery and mountains!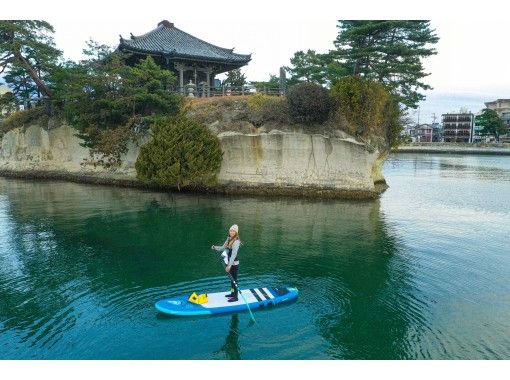 SUP Adventure Surrounded by the Beautiful Nature Sceneries of Matsushima, Miyagi!
Matsushima, Miyagi
20. Destress with a Yoga Class in Kanagawa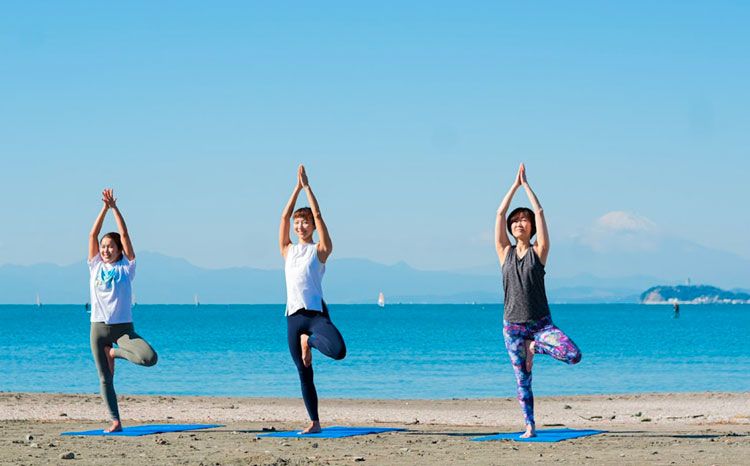 Take a deep breath and find your center as you enjoy the refreshing sea breeze with these beach and SUP yoga classes in Kanagawa.