15 Best Things to do in Akita Prefecture | Bucket List Ideas | Attractions | Activities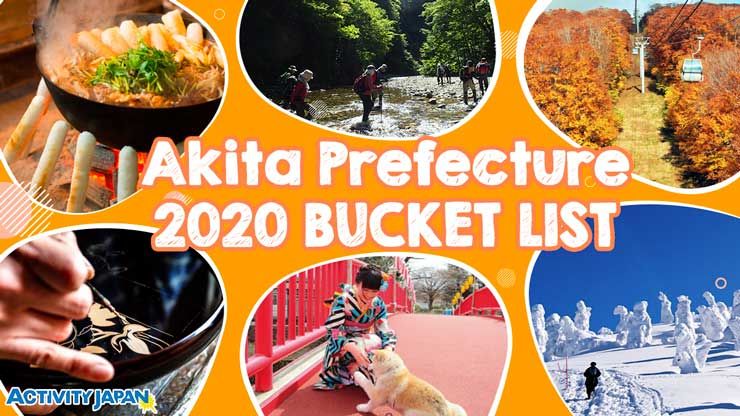 A prefecture fueled by rice farming, it's no wonder Akita is home to the most delicious rice and food culture in general. Kiritanpo has become the regions' specialty dish, comprising many great things to do in Akita, alongside several other delicacies such as soba noodles. Akita is not only all about food, though; it also offers the chance for guests to walk a couple of days in the shoes of the natives at Minshukus while also affording opportunities to explore the world's largest forest of beech trees across power spots in famous mountains!
Lake Tazawa is another example of the natural marvels in the prefecture, and it is one of the most curious things to do in Akita, offering myths about a beautiful girl who was deceived and cursed into stone that's still visible above the water surface up until now. Speaking of stone, Godzilla rock continues Akita's collection of the strange and bizarre, offering uncanny rock resemblances to the fire-breathing monster that has become a beloved movie character.
Mt Moriyoshi also makes for a nice bucket list, as do Maki-e making classes, Kuroyu onsen baths, and photoshoots with the cute prefectural dogs.
Here's the full scoop on the most amazing things to do in Akita!
1. Taxi sightseeing with views of Mt Moriyoshi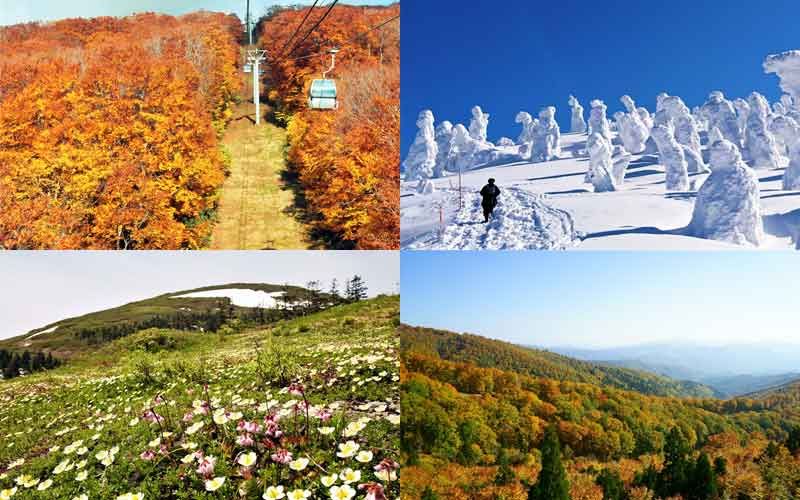 A paradise of flowers and life in summer and spring, wonderful colors in autumn, and menacing white trees in winter, Mt Moriyoshi is always a treat every day. Take a taxi trip around Akita's treasured mountain!
Charter Taxi Transfer Service Between Aniai Station and Mt. Moriyoshi: Enjoy the Beautiful Seasonal Nature Sceneries
Kitaakita, Akita
2. Smile for the camera: Photoshoots with an Akita dog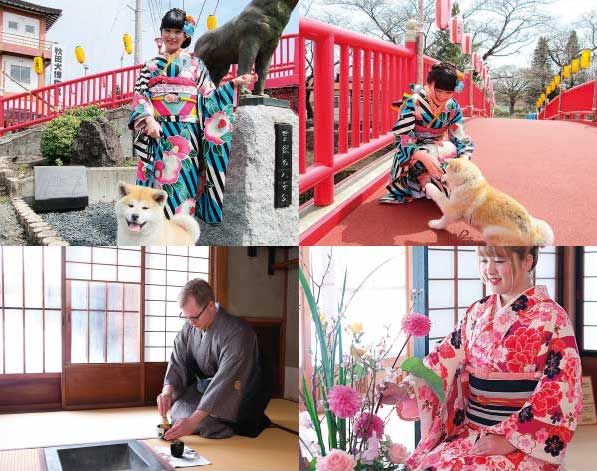 Venture into the native home of the Akita dog, and cuddle in for selfies with this cute animal. You can also sample lush surroundings with impressive kimono rentals that'll add gloss to your pictures!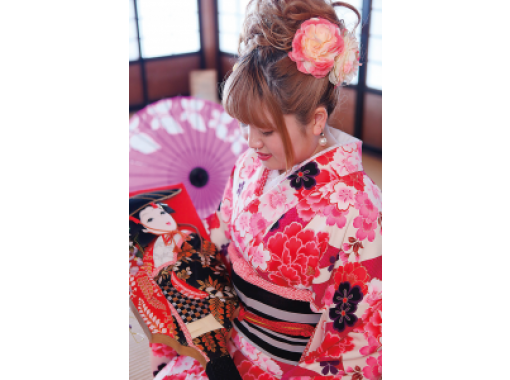 Kimono Rental Tour and Photoshoot with Akita Dog the Prefecture's Famous Dog! Enjoy Traditional Japanese Tea Ceremony and Flower Arrangement
Odate, Akita
3. Rural life in its purest form at Akita
Do you grow weary of the nature of modern life, often characterized by little backyard space and an absence of fresh air? Then escape into rural life at a farm in Odate where you get to live like the ancient natives. Enjoy traditional kiritanpo dinners in tatami houses!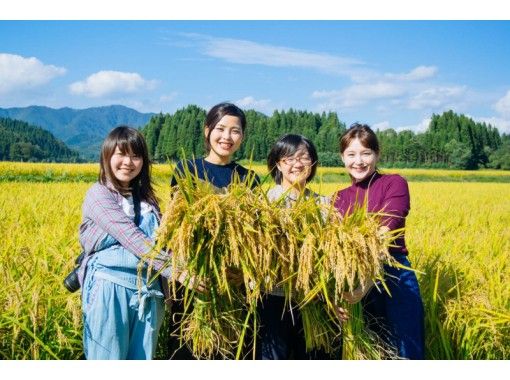 Experience Japanese Rural Life at a Farm in Akita: Learn How to Cook the Local Specialty Kiritanpo, Experience Farming Activities, and Relax at a Hot Spring!
Odate, Akita
4. Nakayama soba noodles: The culinary pride of Akita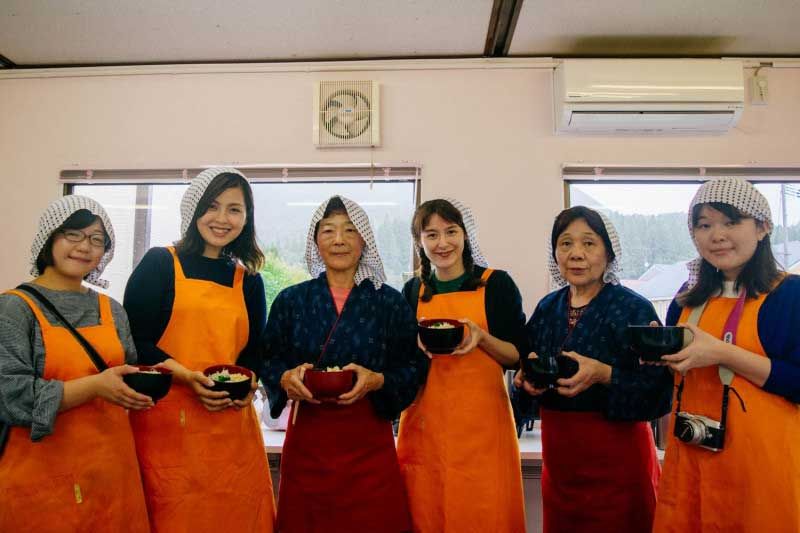 Nurtured by a unique climate and secrets passed down from Edo Japan, Nakayama soba noodles are unlike anything you've tasted before! Master a treasured item on the Akita cuisine for unforgettable meals at home!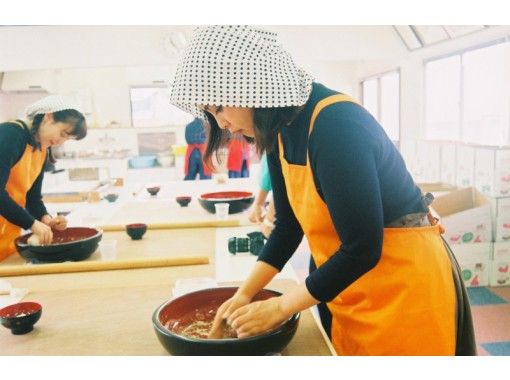 Enjoy Making Nakayama Soba with the Locals Using Rich-Flavored Buckwheat Flour and Local Specialty Yams
Odate, Akita
5. Impress friends with Kiritanpo making skills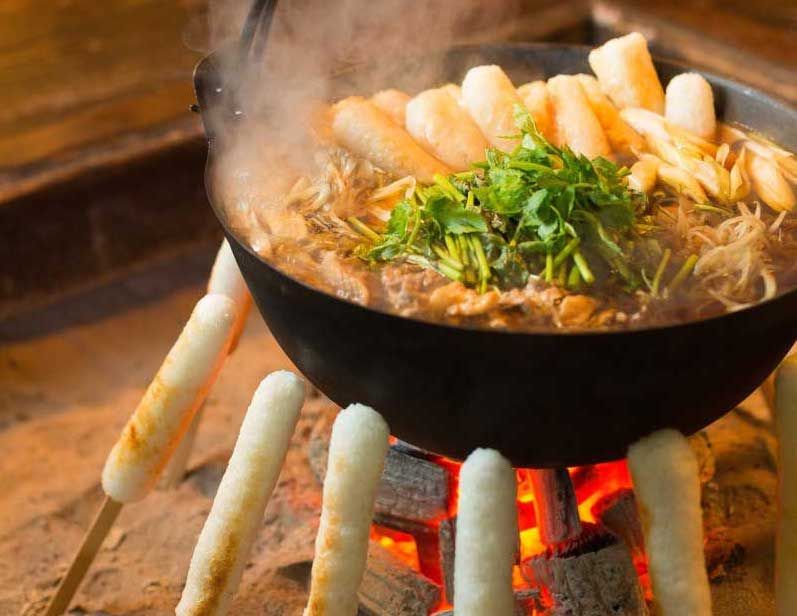 Hinai chicken offers a unique dimension of crisp and tasty, making the perfect accompaniment for the trademark kiritanpo Akita. Learn how to roast the delicacies over a traditional open hearth, including how to mix and match flavors for the best combinations!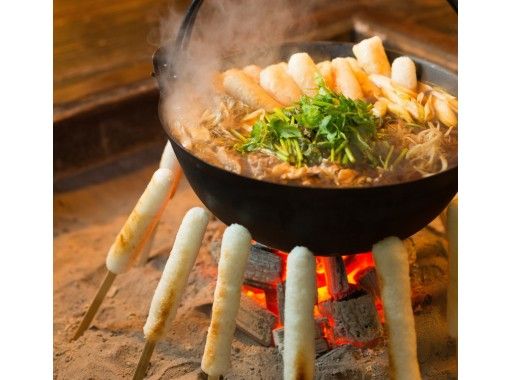 Enjoy Making Authentic Kiritanpo Hotpot with the Locals in Odate!
Odate, Akita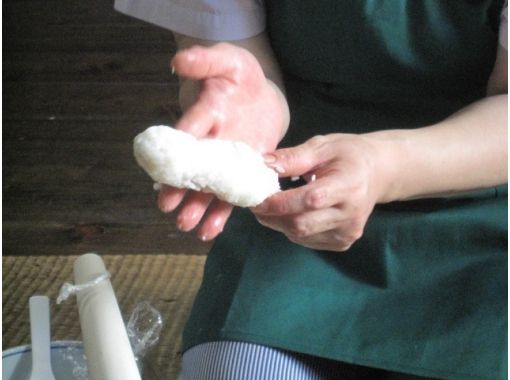 Make, Bake, and Eat Fresh! Join Kiritanpo Cooking Experience: Akita's Famous Local Cuisine!
Yurihonjo, Akita
6. Impressive acting and heritage at Korakukan theater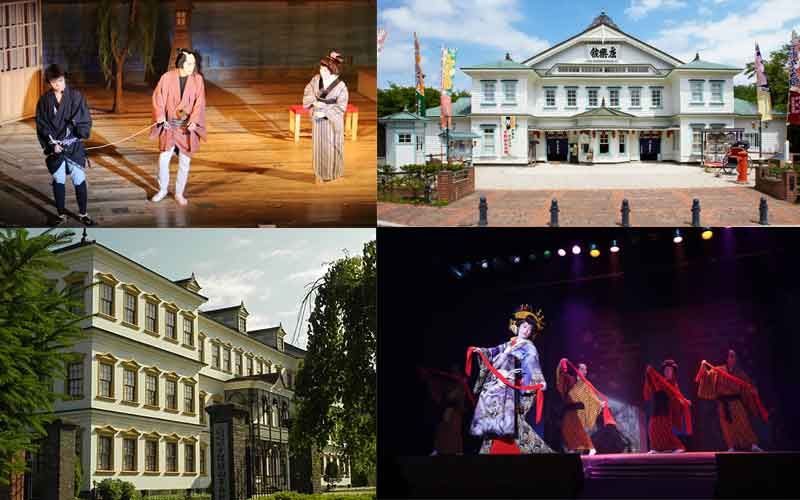 Constructed in 1910 to entertain local miners, Korakukan theater is an architectural blend that brings together Western flair and Japanese beauty. Tours here entail an exciting drama performance, backstage visits, and Kosaka mine office tours!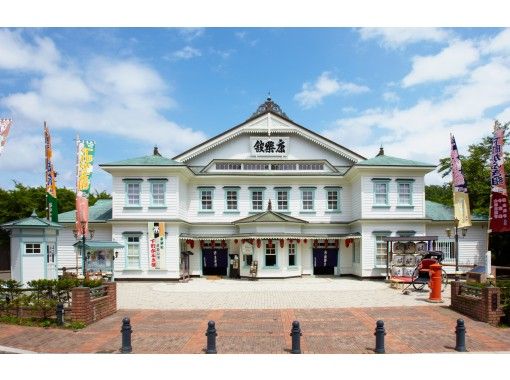 Korakukan Traditional Popular Drama Show Admission Ticket with Kuroko Backstage Tour, and Visit Kosaka Mine Office in Akita
Kosaka, Akita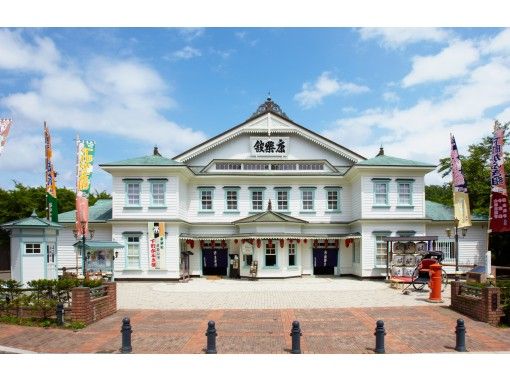 Winter Limited Tour: Special Guided Tour Around the ``Korakukan`` Facility and Various Experiences with a Freshly Brewed Coffee Break in Akita
Kosaka, Akita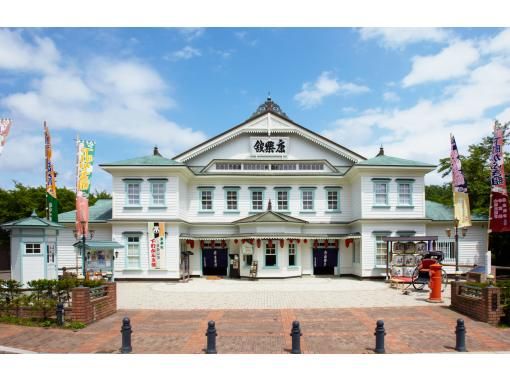 Enjoy Watching the Traditional Popular Drama at a Historical Playhouse Korakukan and Guided Tour Around Kuroko Backstage!
Kosaka, Akita
7. Spend a day in paradise at Lake Taihei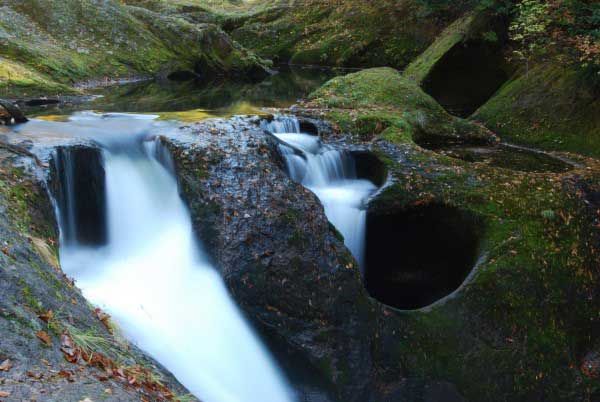 The artificial Lake Taihei has flourished into a wonder of nature, surrounded by gatherings of green trees and colorful flowers climbing up hills. Tours here entail stunning views of Komata gorge, and Sankai falls!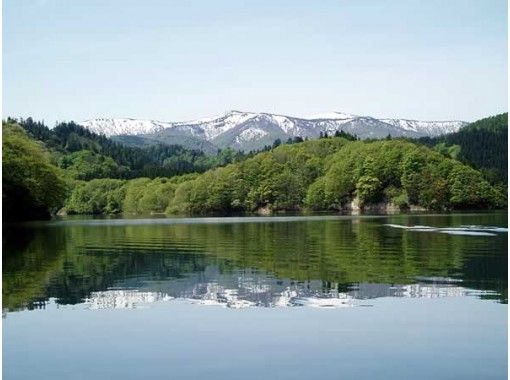 Go on a Leisurely Boat Tour on Lake Taihei! Enjoy the Seasonal Sceneries and Beautiful Unexplored Nature
Kitaakita, Akita
8. Slip back into old Japan in Kameda town
Stubborn to change and unmoved by the world around it, Kameda town retains all the looks and feels of the Edo period. Old temples hundreds of years old, such as Myokeiji temple, make for a notable stopover in beautifully ancient streets!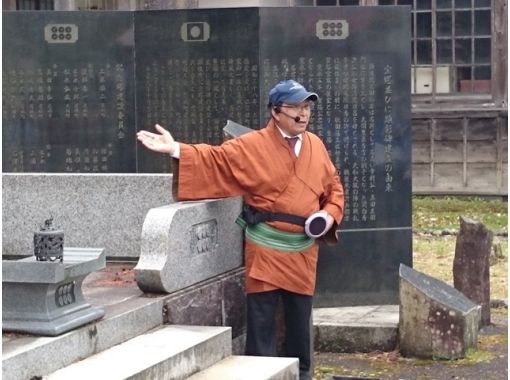 Slip into the Edo Period: Learn the Traditions and Culture of Kameda Town in a Walking Guided Tour Around the Historic Sightseeing Spots
Yurihonjo, Akita
9. Dress up with Makie lacquer making experiences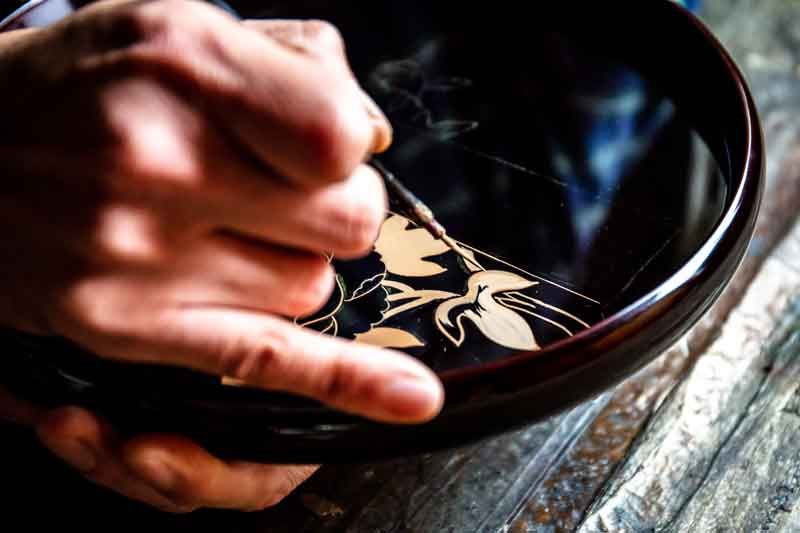 Makie lacquer from Yuzawa is always the talk of the town in Akita and beyond. Learn how to make these exquisite cultural ornaments using well-kept techniques passed down generations, and make fashion statements wherever you go!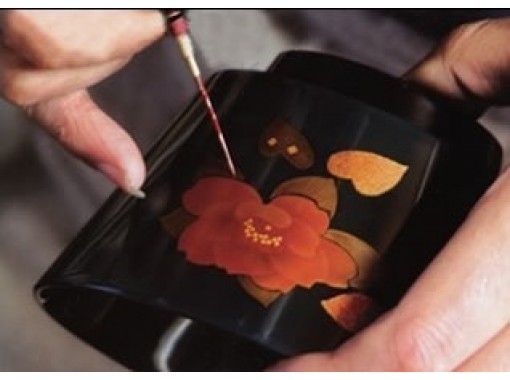 Experience Making Traditional Japanese Makie Lacquerware Crafts in Yuzawa!
Yuzawa, Akita
10. Rejuvenate the senses at a power spot in the Shirakami mountains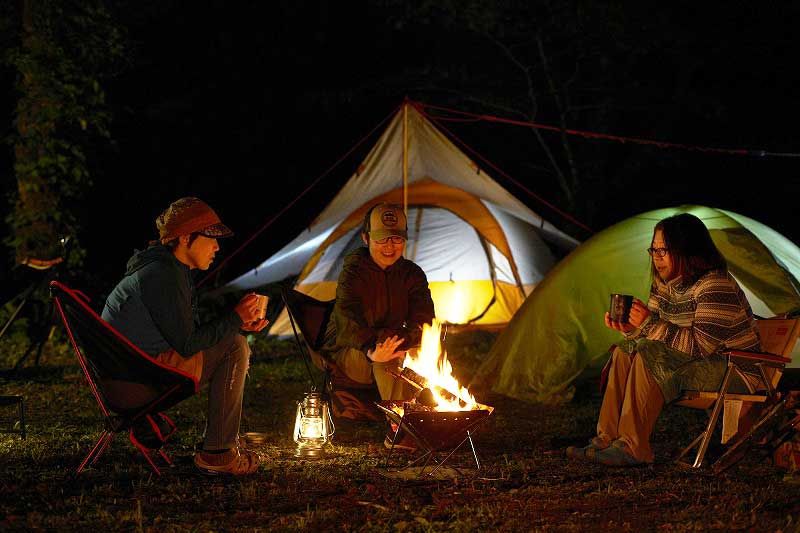 The Shirakami mountains shelter the last remnants of Japanese beech trees and also hold the planet's largest population of the species. It is a place of immense nature on the edge of Akita prefecture, hiding streams as blue as the sky and generous camping spots in a forest more than eight millennia old.
Guided River Trekking Tour Through the Mystical Beech Forest of Shirakami Mountains
Noshiro, Akita
11. River treks along the peaceful Kumo river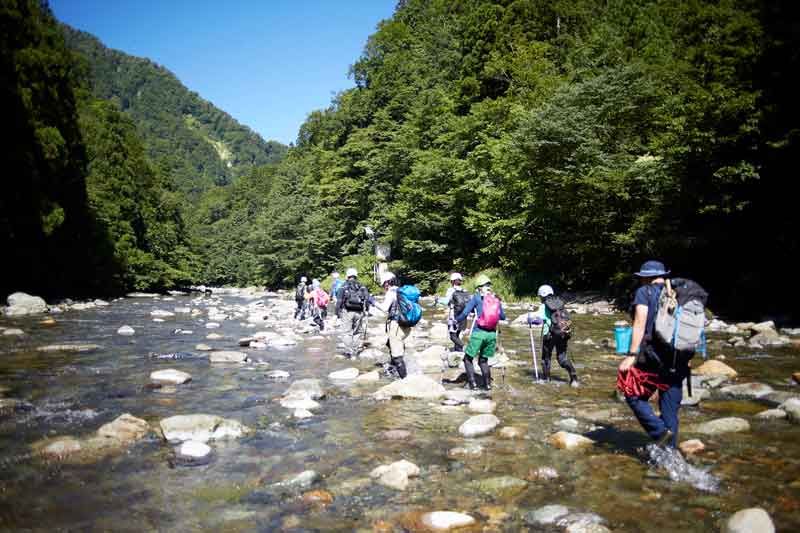 Still within the Shirakami mountains, Kumo river offers beautiful trekking on the pebbles of shores that parts the green landscape. You can also become one with nature by floating about in the clear stream or napping on rocks!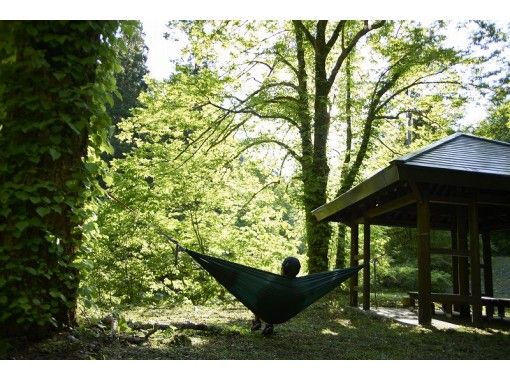 Shirakami Mountains Guided Trekking Tour and One-Night Camping Experience
Noshiro, Akita
12. Find nature's calling at Oku Shirakami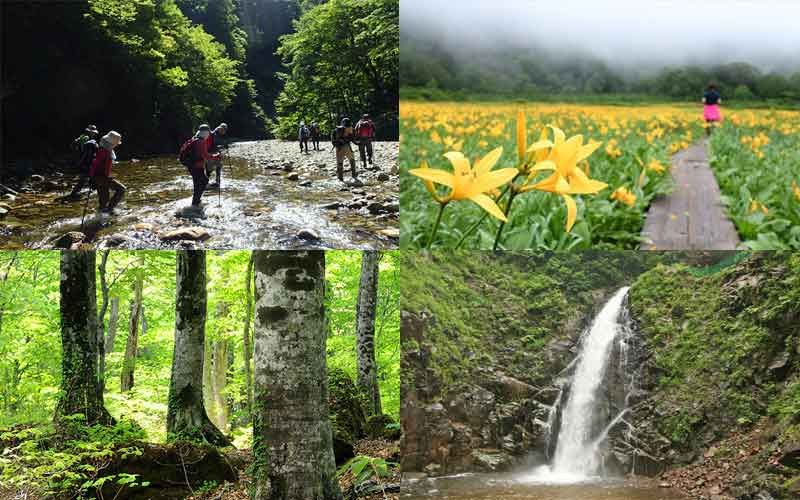 Are you in search of the meaning of life? Oku Shirakami offers secluded settings to ponder over your thoughts and get lost exploring Mother earth's elements in their purest form. Find peace in the Princess Mononoke forest!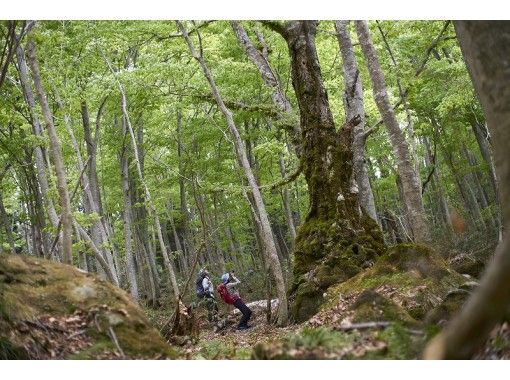 Guided Trekking Tour Around the Mountain Streams and Indomitable Natural Cedar at the Power Spot of Oku Shirakami!
Noshiro, Akita
13. Stories become reality at Godzilla rock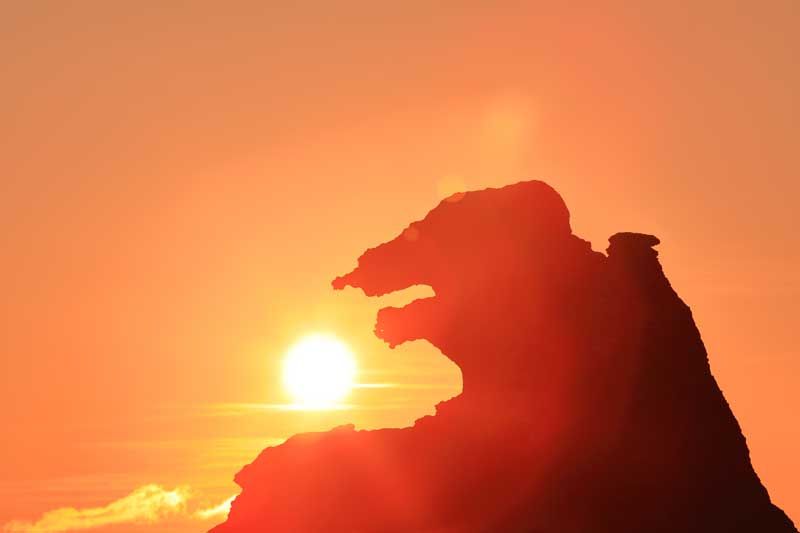 At sunset, the silhouette of Godzilla rock reminds visitors of the superhero dinosaur, with the orange embers of light around the face almost emulating his fire breathing abilities. Up until October from April, the sun aligns perfectly in his mouth like a flaming ball!
14. Visit the girl turned into stone at Lake Tazawa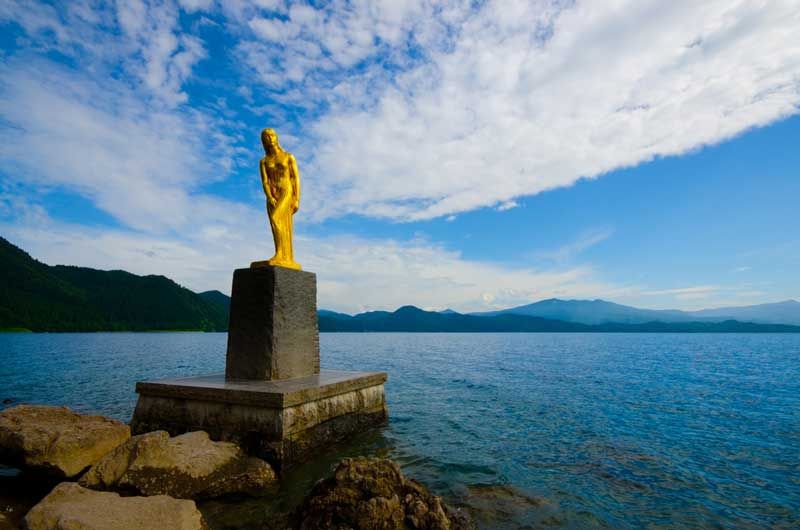 Lake Tazawa is not only the country's deepest lake but also one of the most beautiful. It straddles snow-capped mountains and holds myths about a beautiful girl who was cursed into stone, with her golden statue visible above the Lakes' western side!
15. Kuroyu hot spring baths surrounded by autumn colors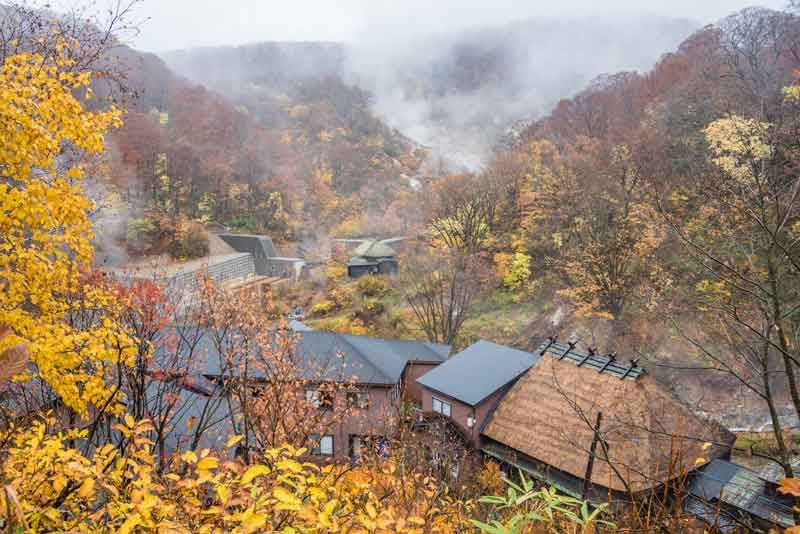 Kuroyu onsen is romanticized by autumn red and orange and makes for nice getaways when craving some alone time with nature or your better half. The healing hot waters offer soothing answers to the seasonal cold!
Frequently asked questions
Q

What to see in Akita?

AKorakukan theater has amazing traditional performances for guests, and its two-faced architecture never fails to impress. Myokeiji temple, Lake Tazawa, Godzilla rock, and Mt. Moriyoshi also serve up things to do in Akita, entailing amazing nature and myths to bewilder the mind.
Q

What is Akita famous for?

AThe Akita dog is famous over the world, and this cute species traces its origin back to the prefecture. Akita is known as well for its impressive rice production, and consequently, dishes like kiritanpo. It also contributes the lion's share of sake consumption in Japan!
Q

What to do in Akita in winter?

AWhen the winter snow rolls in, the best things to do in Akita entail:

• Ani resort skiing on Mount Moriyoshi

• Akita dog cuddles and photoshoots with kimono rentals

• Farm stay and Kiritanpo making with the natives

• Kabuki watching at the country's oldest wooden theater
Q

How far is Akita from Tokyo?

AAkita is 450 kilometers away from Tokyo and a further 124 kilometers by road. Travel options entail an approximately four hour-train ride, a 10-hour overnight bus, with an alternative 8½ hour bus option. You can also fly directly to the prefecture in a little over 1 hour.
Q

How to book a Korakukan drama show?

AMixing Western and Japanese styles, Korakukan is Japan's oldest theater. Activity Japan has several plans through which guests can book tickets for backstage visits, establishment tours, including mine offices and onstage performances. Sometimes, guests are treated to special coffee breaks.