20 Best Things to do in Gifu | Bucket List Ideas | Attractions | Activities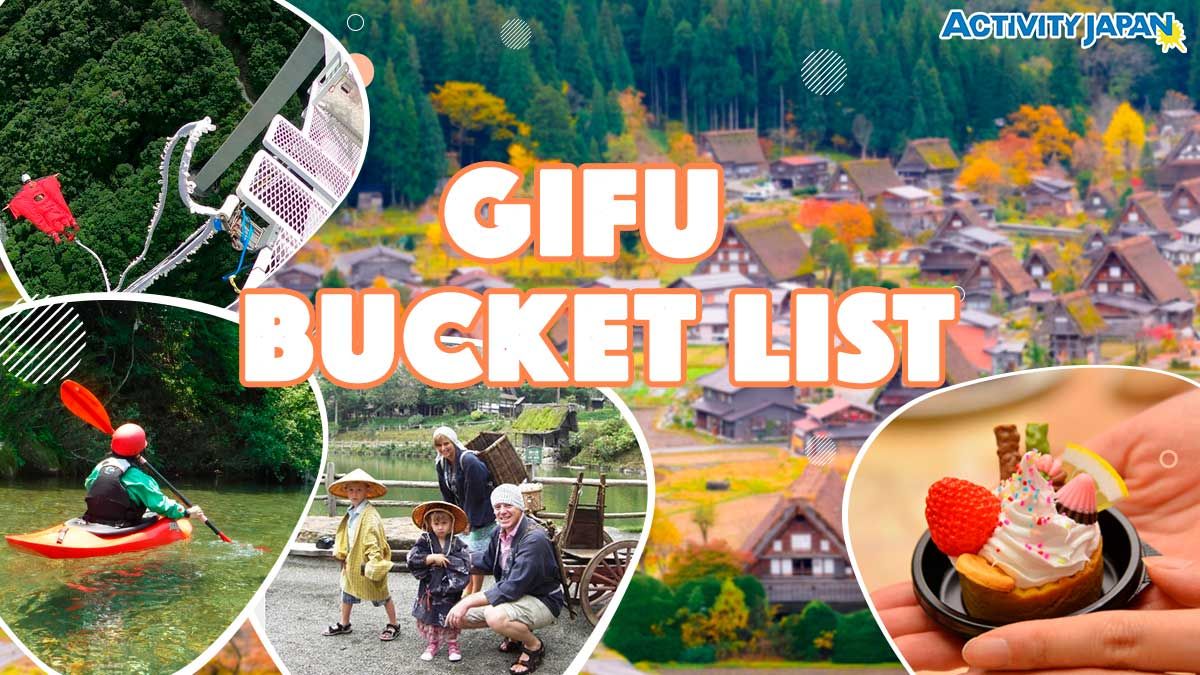 Home to a giant Buddha 13.7 meters tall and the highest bungee bridge in the entirety of Japan, there's certainly no shortage of spectacular things to do in Gifu! You can explore old Edo and folk villages in Shirakawa go and Gokayama, embark on Ninja adventures in famous forests, and be part of traditional experiences like plastic food replication, blacksmithing, pottery, and more! When winter rolls around, Washigatake ski area and the world-renowned ski resorts of Dynaland and Takasu will keep you occupied with winter activities such as skiing, snowboarding, gondola riding, snowshoeing, and snowmobile touring!
Surrounded by land on every side, you'd be forgiven for thinking Gifu has little to offer in terms of watersports, but that's not the case. 166 kilometers of the Nagara river power through the prefecture, fueled by a source in Gujo city. Fun things to do in Gifu in this respect entail clear water kayaking and high-speed rafting in daring rapids. Gifu also plays hosts to another important stream: the Itadori river, which is famous for fishing and picture-perfect boating!
No matter what your idea of the best things to do in Gifu entail, you're sure to find tons of experiences you'll love on our bucket list!
1. A life of farmhouses and feudal villages in Shirakawa-Go and Gokayama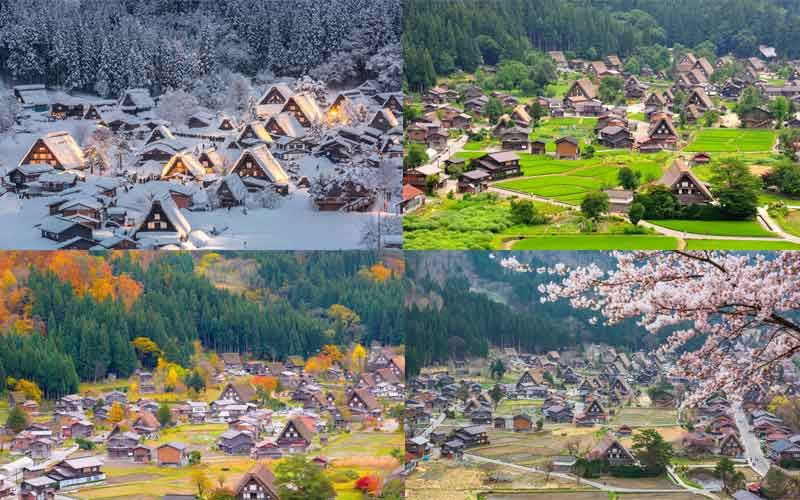 Taken over by youthful green in summer and an enchanting white in winter, the UNESCO world heritage villages of Gokayama and Shirakawa-go always dazzle no matter when. Experience life in rural Japan, just like it was in the Edo days!
2. Explore The Great Limestone Cave of Hida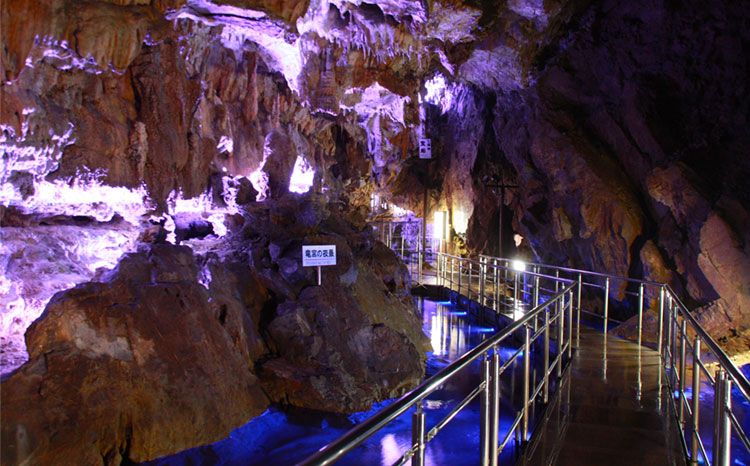 If you go to Takayama, you should visit Ohashi Collection Museum & Hida Great Limestone Cave, the largest limestone cave in Japan. Explore its wonders on a tour that's pet-friendly, wheelchair accessible and very easy on foot! This is an amazing place for all ages.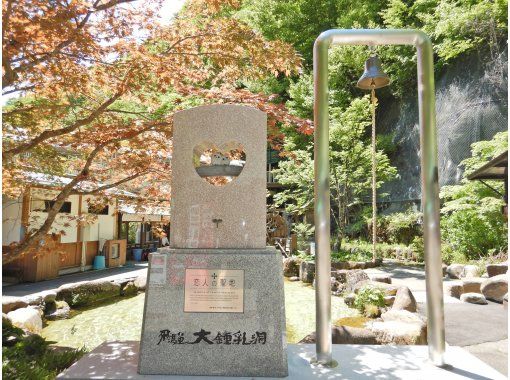 Hida Great Limestone Cave & Ohashi Collection Museum - Entrance Tickets Sale!
Takayama City, Gifu Prefecture
3. Bungee jump at Japan's highest bridge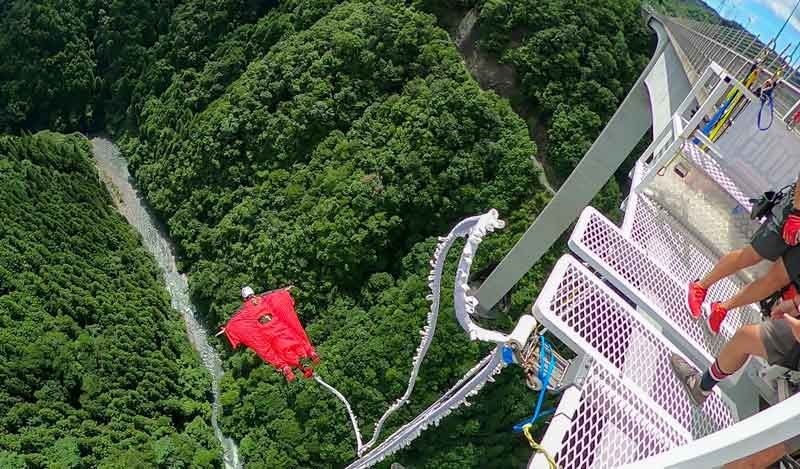 Adrenaline rushes don't come bigger than this, quite literally, thanks to the Gifu bungee, the tallest ever in the country! Nothing will prepare you for the 215 meters of gravity that'll exhilarate you to the core!
4. Cycling pleasures in Edo villages and wondrous nature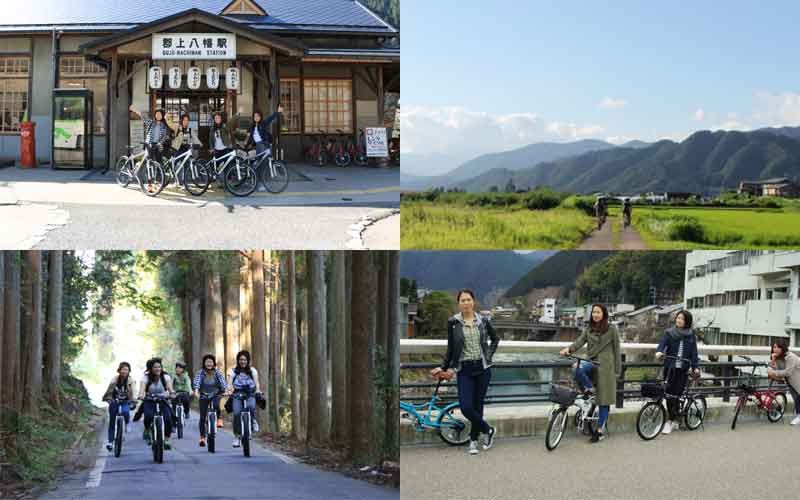 Nagara river offers a breeze-laden cycling course in Gujo city, with other biking options in Hida entailing downriver routes of rural villages permeated by crisp air! Relive your childhood on MTBs!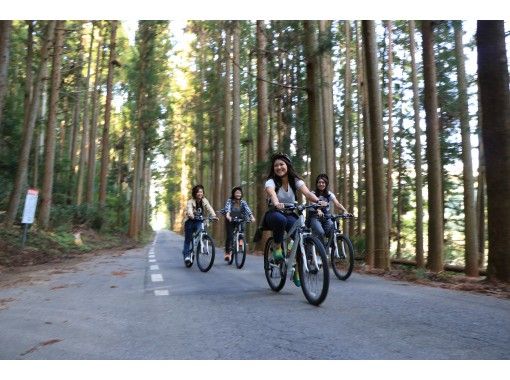 Nagaragawa Guided Cycling Tour: Explore the Magnificent Nature of Gujo Overlooking the Nagara River!
Gujo, Gifu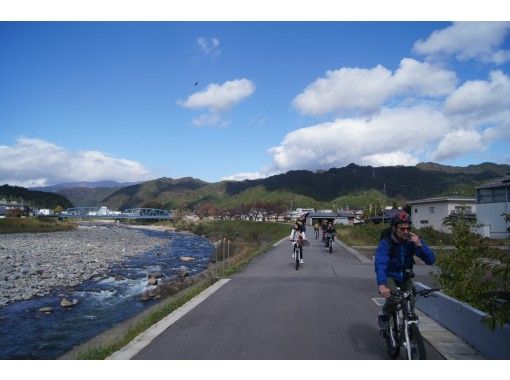 Enjoy Nature and Culture in a One-Day Guided Cycling Tour Around Nagara River (Lunch Included)
Hachiman Town, Gujo City, Gifu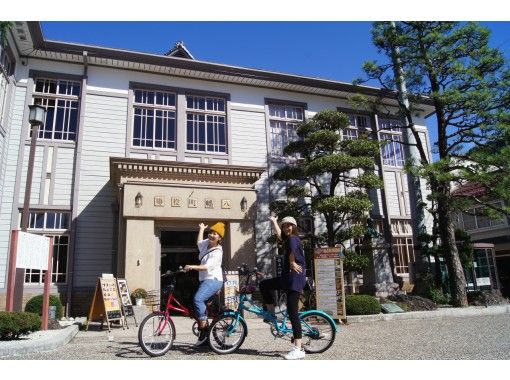 Cycle Around Nagara River and Explore The Old Towns' Shops, Temples, and Shrines in a 2-Hours Cycling Course
Hachiman Town, Gujo City, Gifu
5. Find inner peace at Hida river through SUP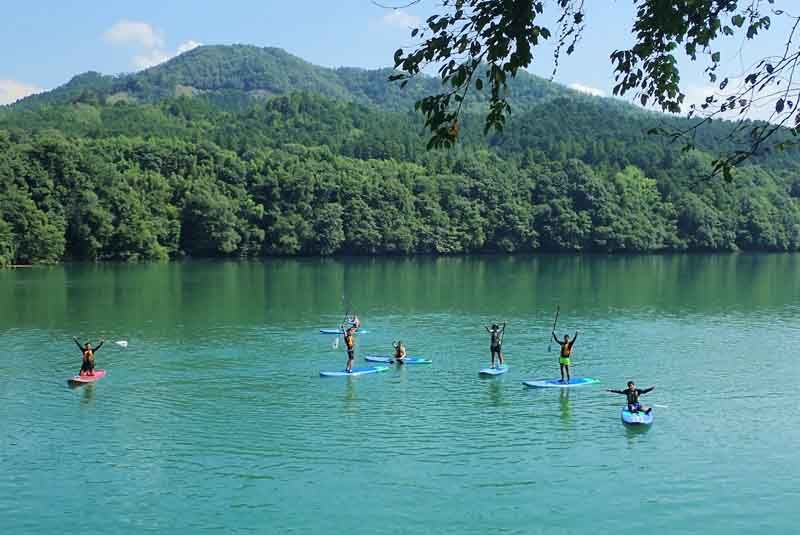 For quiet outings in Gifu, an SUP tour in the gentle stretches of Kiso river and Hida river does just the thing. Enjoy the overwhelming absence of noise, beautiful nature, and the pleasant bubbles of fish going about their business.
6. Peek into the past at Hida Folk village
Walk back to a time of farmer's hats and wooden carriages, as you explore Edo Gifu during the era of gassho-style houses at the Hida Folk Village. This open-air museum of tradition impresses with its heritage and green vitality!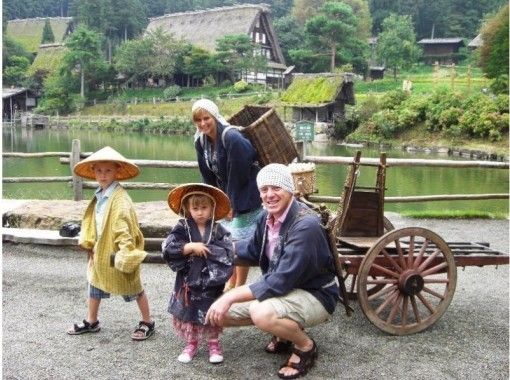 Hida Folk Village Admission Tickets and Tour
Hida, Gifu
7. Test the resolve of Gifu rivers with an exciting rafting
With steep bumps and unpredictable rapids in these Nagara river and Kiso river rafting courses, you're assured of a screaming ton of fun in one of the country's best boating streams! Share these heart-throbbing moments with friends and family!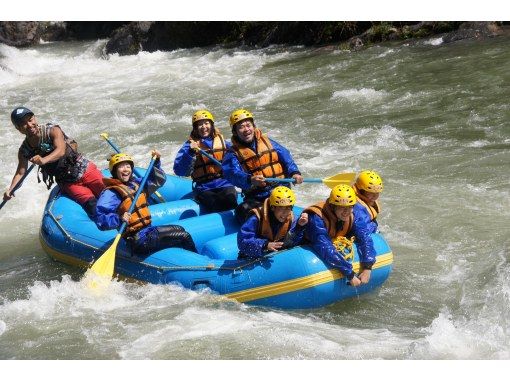 Enjoy the Nature and the Exhilarating Rafting Experience of the Nagara River (Half-day Tour)
Gujo, Gifu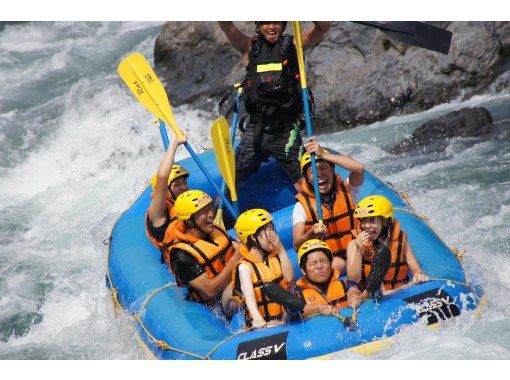 Go on a Thrilling Rafting Adventure at Nagara River!
Gujo, Gifu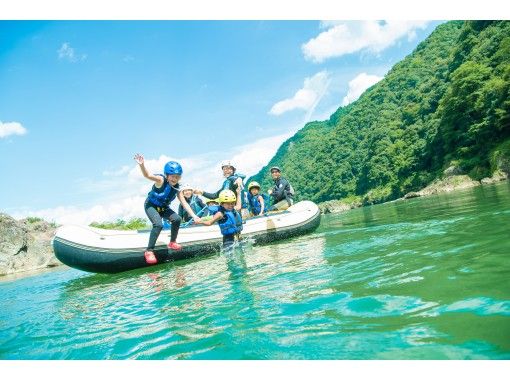 Kiso River Rafting Adventure: Enjoy the Torrents and Water Splashes on an Experience Perfect for Family Holidays! *Availability depends on seasons
Minokamo, Gifu
8. Experience the thrills of becoming a real Ninja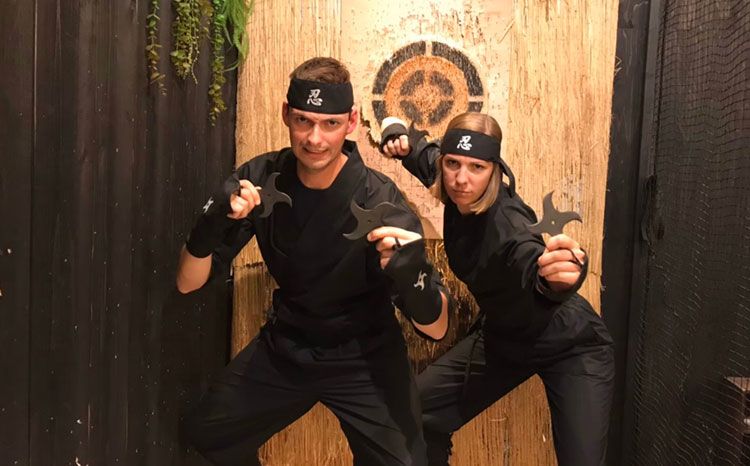 Put on your Ninja costume, grab a throwing star, learn techniques of sword practices (Iai sword), and take home a picture of yourself posing like a real ninja!
Children and Beginner-Friendly Ninja Training Experience
Takayama, Gifu
Master Ninjutsu, Challenge Yourself in Top-Secret Missions, and Learn Various Techniques with This Ninja Training Course
Takayama, Gifu
9. Become a forest ninja in Gero city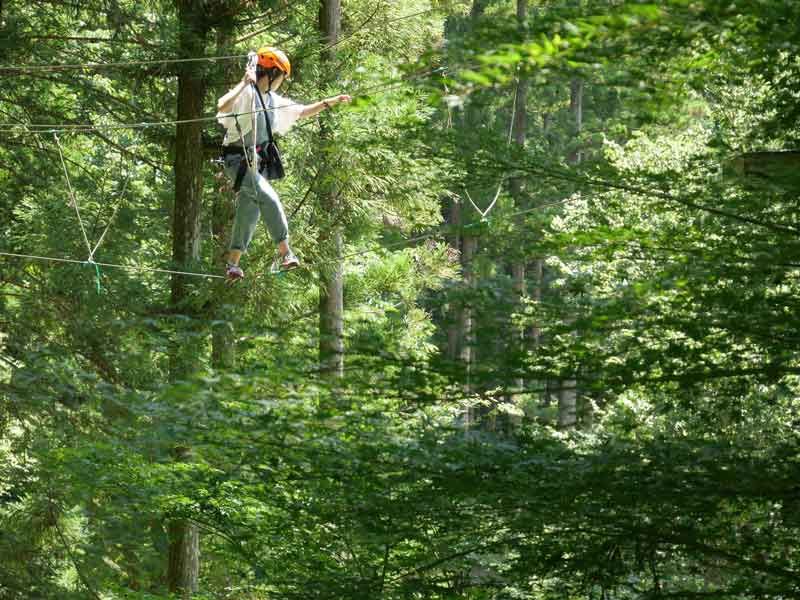 Is your heart in need of some excitement? A thrilling forest adventure of rope walking and zip lining will give you a taste of the ninja's life and is an experience guaranteed to raise your hair!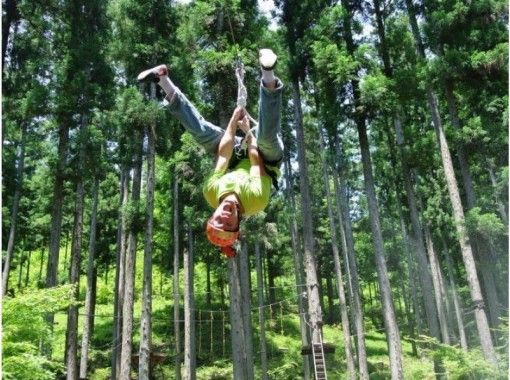 Fun Forest Adventure for Active Nature Enthusiasts Such as Ziplines, Ninja Traps, and More! Beginner and Children Friendly Course in Gifu!
Gero, Gifu
10. Master pottery at Tajimi pottery town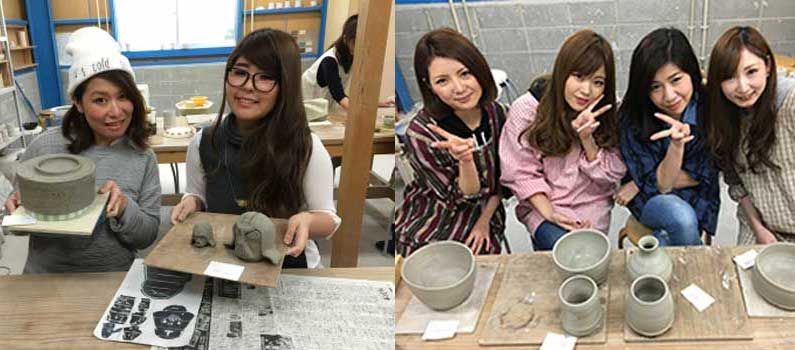 Tajimi boasts a rich history of ceramics pottery, so much so that the town hosts a museum of art dedicated specifically to the cause. Learn the trade from the ceramic pottery heart of Japan!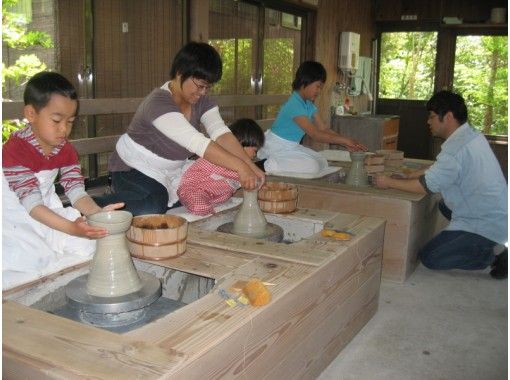 Experience a Full-Scale Ceramics Pottery Course in the Historic Pottery Town of Tajimi (Beginner-friendly)
Tajimi, Gifu
Shape Clay into Creative Objectives in a Beginner and Family-Friendly Pottery Experience!
Toki City, Gifu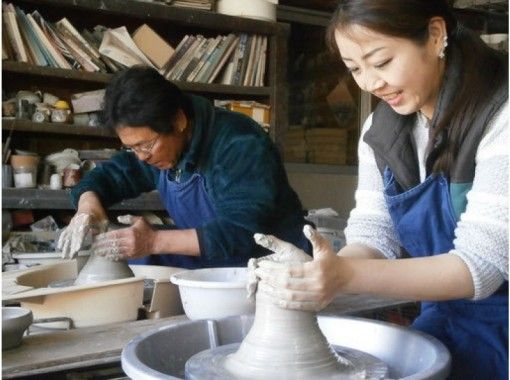 Beginner and Children Friendly Pottery Experience Using an Electric Wheel
Toki, Gifu
11. More handicraft treats for the passionate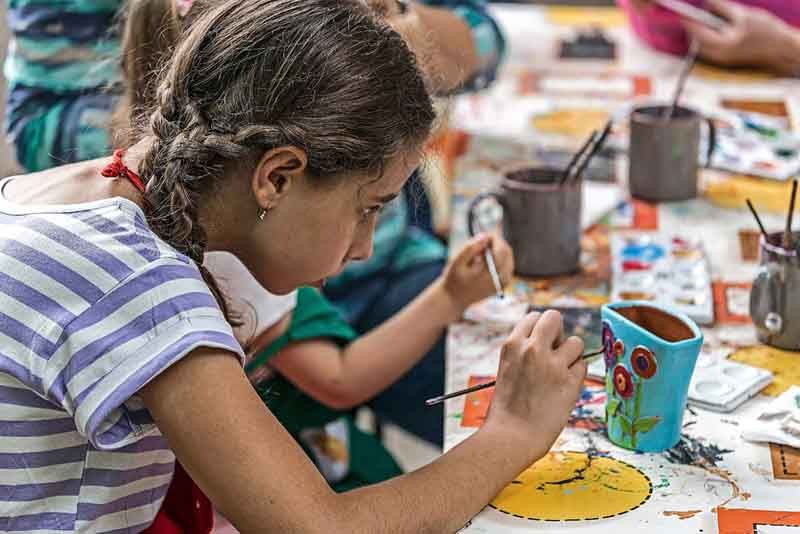 Add to your arts and crafts resume with a variety of experiences across Gifu. Make beautiful aroma wax glasses, design, and paint toy figurines for your little ones to play with, and create gorgeous jewelry for yourself!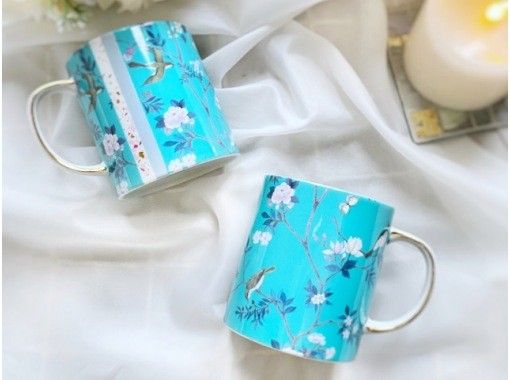 Make Matching Mug Designs for Couples and Friends in Gifu!
Minokamo, Gifu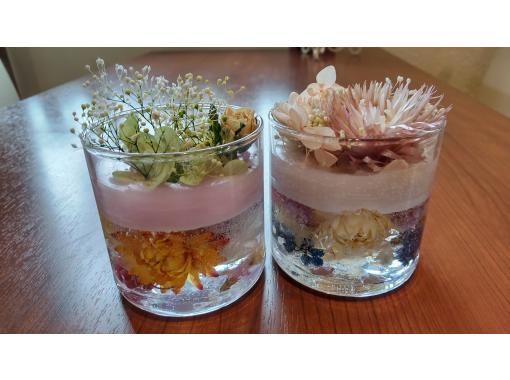 Get Artistic and Make Two-Layer Aroma Flower Candles
Fukumitsu Minamicho, Gifu City, Gifu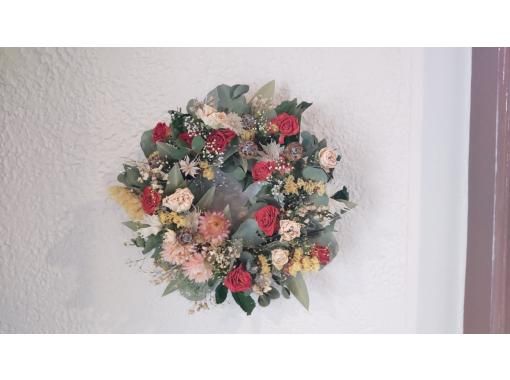 Dried Flower Wreath Making Workshop in Gifu!
Fukumitsu Minamicho, Gifu City, Gifu
12. Explore Gifu nature on Hot air balloon rides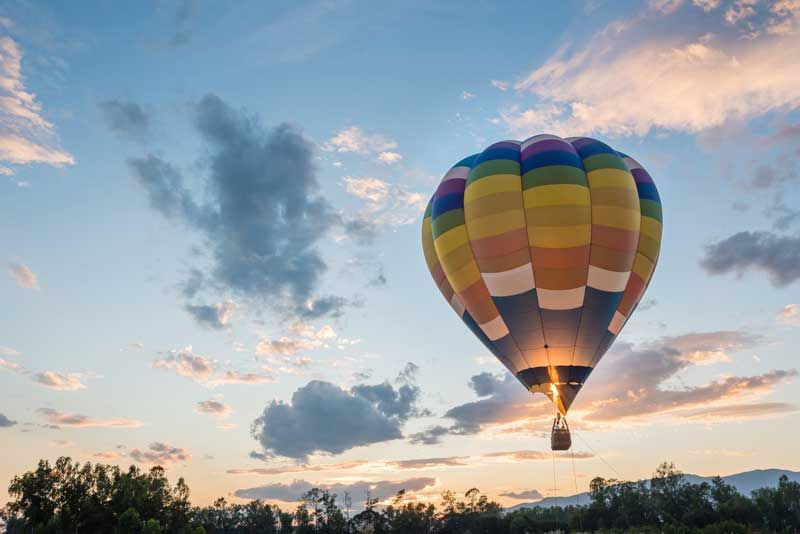 Ride colorful balloons in Gifu, on a breathtaking experience across beautiful landscapes and rivers that meander beautifully according to views from the sky. Air travel has never been more stylish!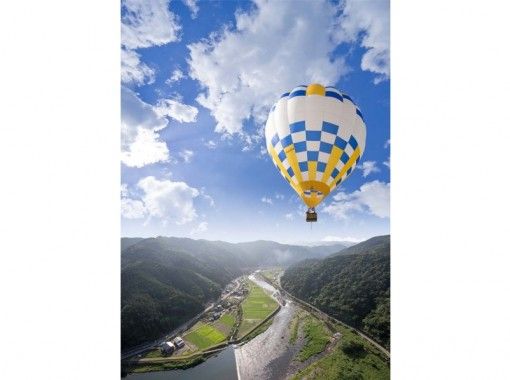 Enjoy the Majestic View of the Rich Nature Scenery from a Hot Air Balloon in Gifu! *Availability depends on seasons
Gujo, Gifu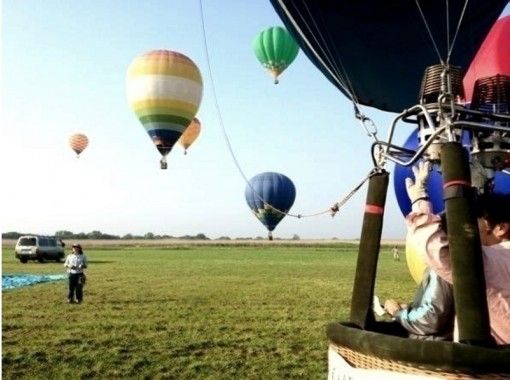 Enjoy the Gifu Aerial and Nature Scenery from a Bird's Eye View (Hot Air Balloon Free Flight Experience) *Availability depends on seasons
Ampachi, Gifu
13. Clear the mind with a tea ceremony in Takayama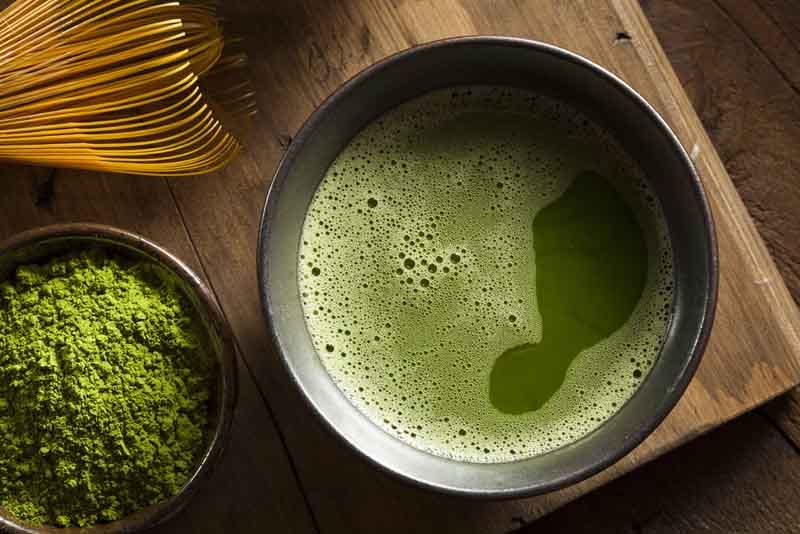 Stepping into the Nobata tea shop feels like walking into the Meiji area, thanks to the simplistic interior that takes you back in time. It provides perfect settings for a traditional tea ceremony of matcha tea and Japanese sweets!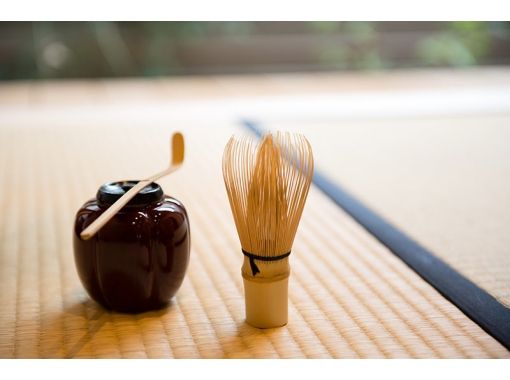 Learn the Etiquettes of the Japanese Tea Ceremony at a Traditional Style Tea Room in Gifu!
Hida, Gifu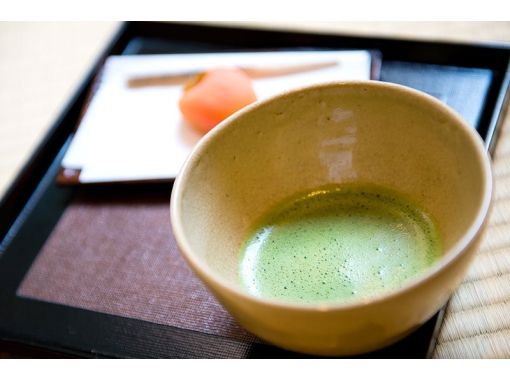 Savor Matcha Tea in a Traditional Japanese Tea Ceremony with Customary Sweets
Hida, Gifu
14. Sparks of fun at Gifu blacksmith workshops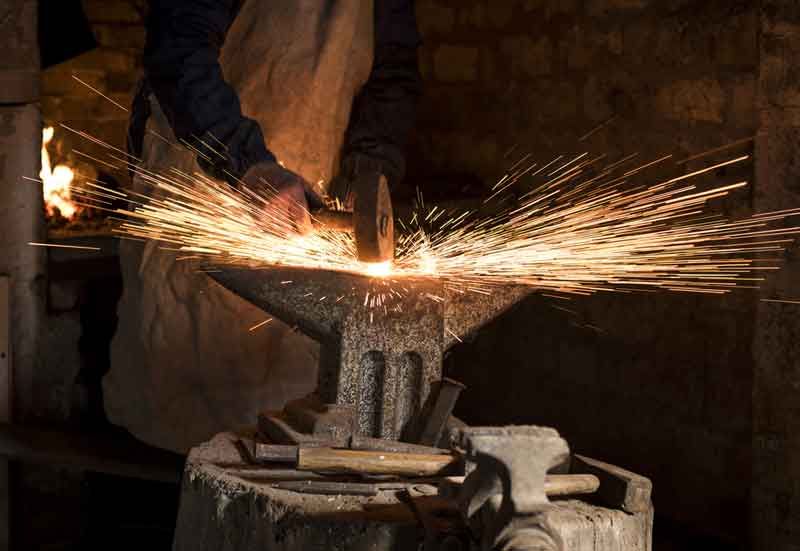 Be part of authentic blacksmith experiences in Gifu, and help turn ordinary metal into swords via the aid of an experienced swordsman. Hammer away, and have fun with sparks!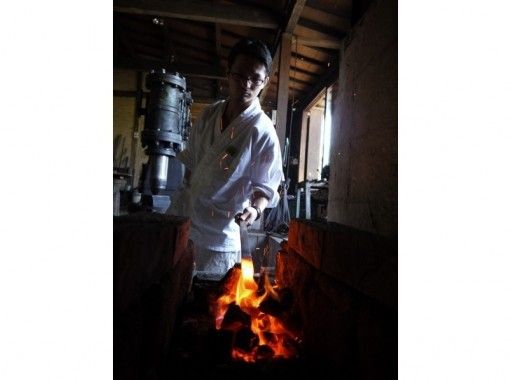 Experience Forging, Quenching, and Sharpening a Knife in a Traditional Craftsmanship Experience! (1-Day Course, Lunch Included)
Hashima, Gifu
Japanese Sword Making Tour: Learn About the Production Process of Japanese Swords and Experience Hitting Iron with a Mallet in Gifu!
Tomika, Gifu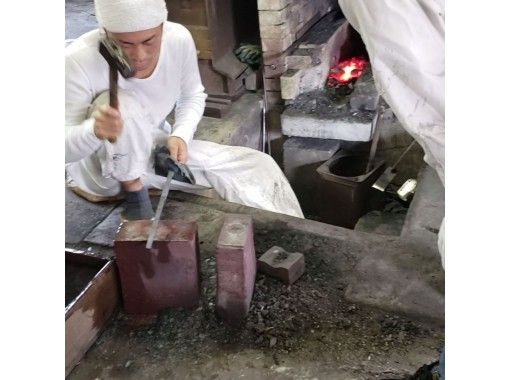 Learn the Skills and Techniques of Authentic Japanese Swordsmithing in Gifu!
Tomika, Gifu
15. Sightseeing in Takayama in a unique way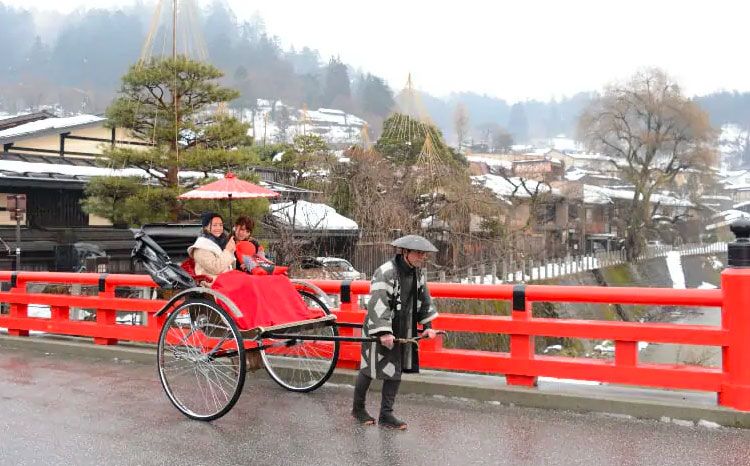 Make the most of your Takayama trip with a rickshaw tour guided by a local expert guide. Your guide will take you around the city, showing you historical and sightseeing spots, souvenir shops, and restaurants. They'll even take you to the best photo-shooting spots for a memorable experience!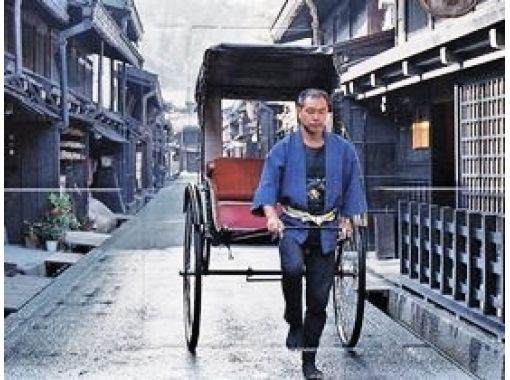 Experience Takayama Like a Local with a Rickshaw Tour
Takayama City, Gifu Prefecture
16. Impress guests with food replica classes in Gujo city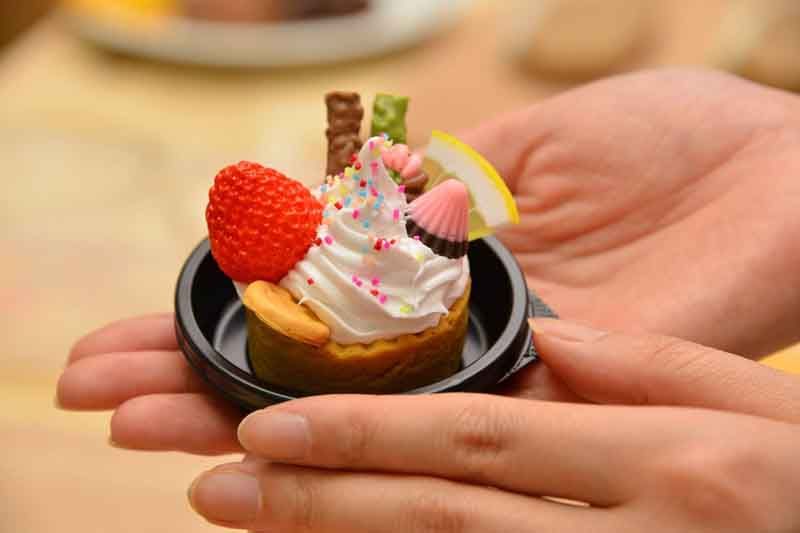 Plastic foods are a strategic marketing tactic for restaurants in Gifu, intended to appeal to the taste buds and urge customers to go in. Master plastic food replication, encompassing hamburgers, ice creams, steak, and more!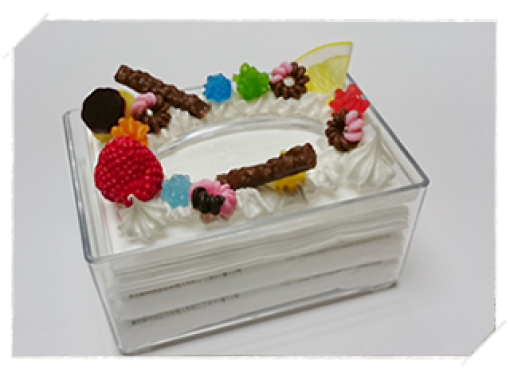 Let's Make Delicious Food Samples: Tissue Case Decoration with Fruit Replicas Workshop
Gujo, Gifu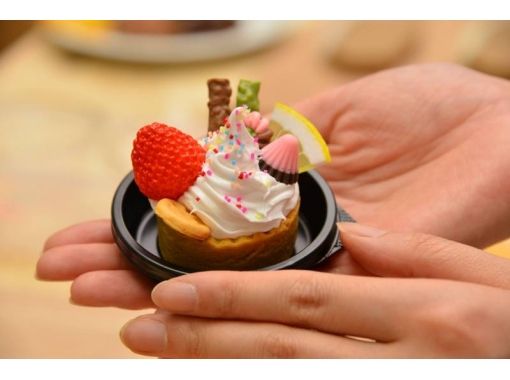 Let's Make Delicious Food Samples!
Gujo, Gifu
17. Meet a giant Buddha at Syobo-Ji Temple
Built over 38 years to reach heights of 13.7 meters, the Gifu Great Buddha is an important cultural asset. Visit for the spiritual atmosphere and wonderful architecture that houses the massive Buddha!
18. Extraordinary nature sights at Gifu castle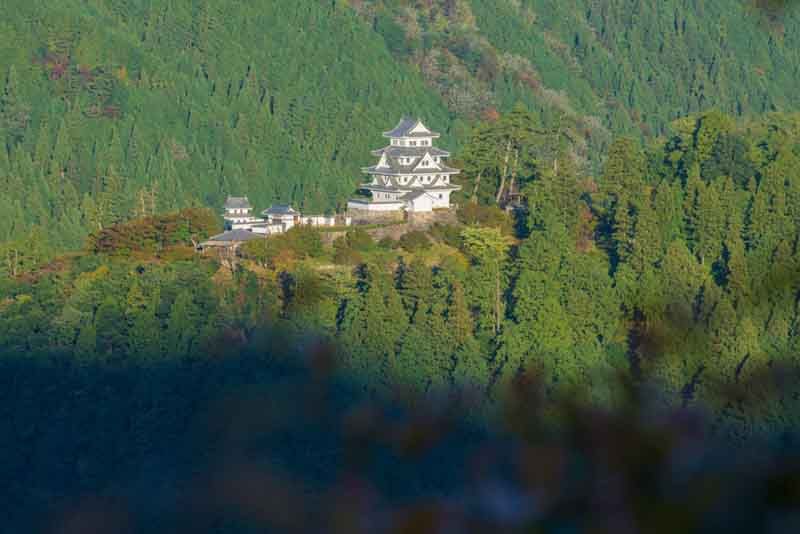 Standing tall above a hill, like the beacon of heritage and pride that it is for the prefecture, Gifu castle is known not only for its history but also for its magnificent moonlight silhouettes. It is eclipsed by beautiful vegetation in autumn!
19. Have fun across Gifu's paradises of snow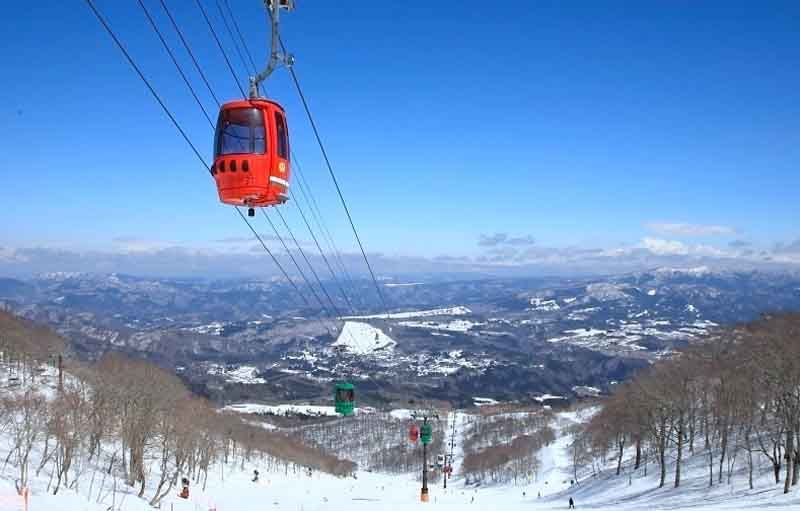 Conquer the snowy slopes of Mt. Dainichi at Takasu ski resort, challenge yourself in the diverse terrains of the Washigatake ski area, or experience night skiing and more courses of skiing and snowboarding at Dynaland ski resort!
20. More snow than you can play with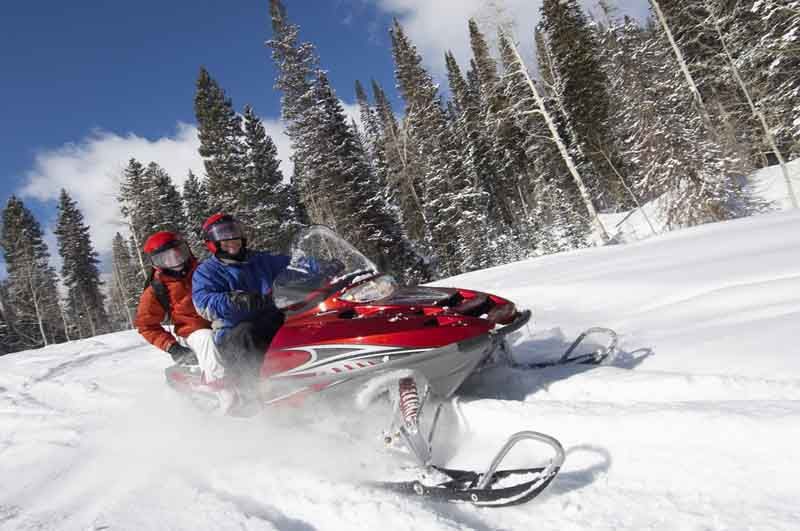 Drenched in thick snow over the winter, Gifu prefecture makes for fairytale hikes and snowshoeing tours. Alternatively, power through the elements with a snowmobile adventure in the mountains of Takayama!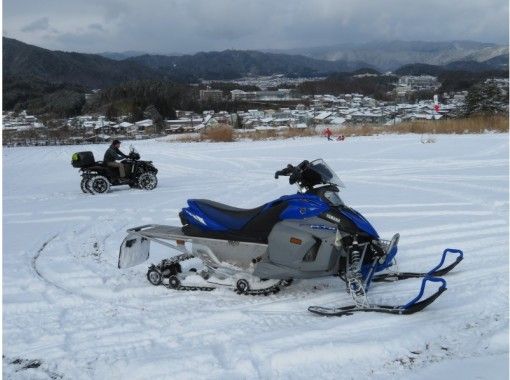 Ride on the Snows in a Snowmobile Tour in Gifu!
Hida, Gifu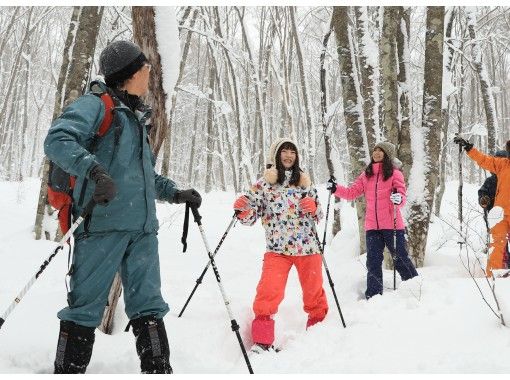 Snowshoes Half-day Guided Tour (Beginner-Friendly Course) *Availability depends on seasons
Okuhida Onsengo Kansaka, Takayama, Gifu
Frequently asked questions
Q

Why is Gifu famous? What makes it so popular?

AGifu prefecture is most famous for the well-preserved Edo village of Shirakawa go and unique cormorant fishing on the Nagara River. It also has the highest bungee bridge in the country, namely the Gifu bungee, which offers a staggering 215-meter drop!
Q

What do people do when they visit Gifu?

AGifu is the home of traditionalism and culture in Japan. There are several incredible things to do in Gifu, such as:

• Bungee Jumping from the tallest bridge

• Plastic food replica making

• Blacksmith workshop classes

• Nagara river rafting

• Itadori river kayaking

• Hot air balloon rides
Q

Where is the most popular bungee jump in Japan?

AThe Gifu Bungy in Gifu prefecture is the most popular and highest in the country with a height of 215m. It more than doubles the height of the second-tallest, and is magical for the stunning views of nature and the peaceful and recently-completed footbridge!
Q

Is there anything good to do in Gifu in winter?

AWinter opens up new opportunities for other things to do in Gifu exclusive to the season. They include:

• Snowboarding, skiing, snowshoeing, and snowmobile rides

• Gifu ski resort adventures at Takasu and Dynaland

• Shirakawa go village visits for beautiful snow cover
Q

Are there any kid-friendly activities in Gifu?

AGifu is a paradise for families as most of the activities can be done with children. Families can experience together:

• Hida Folk village tours

• Ski resort adventures of snowmobiles, skiing, and snowshoeing

• Ceramic pottery lessons

• Arts & crafts workshops entailing toys and jewelry